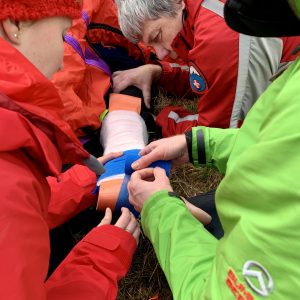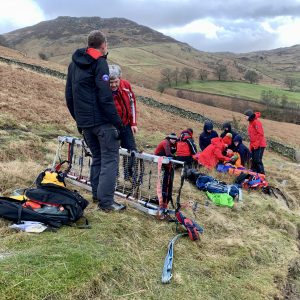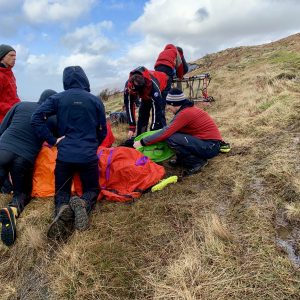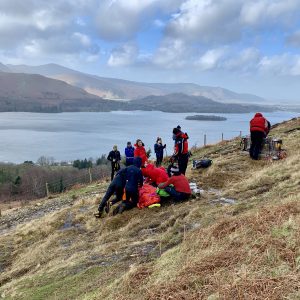 Callout Time: 12:51 pm
Agencies Involved: Keswick MRT, NWAS
A runner had stopped on his descent from Falcon Crag towards Ashness Bridge to enquire about someone who had slipped and fallen. Having established that the person was ok he continued his run. However after 100m the runner also slipped and sustained a nasty dislocated ankle. He was lucky to encounter some passing walkers including some doctors who provided initial support and made the call for help. The Keswick MR Team arrived soon after and administered some strong pain relief before reducing the ankle dislocation. After splinting the casualty was stretchered down to the awaiting ambulance at Ashness Bridge.
17 team members – 1 hour 49 minutes