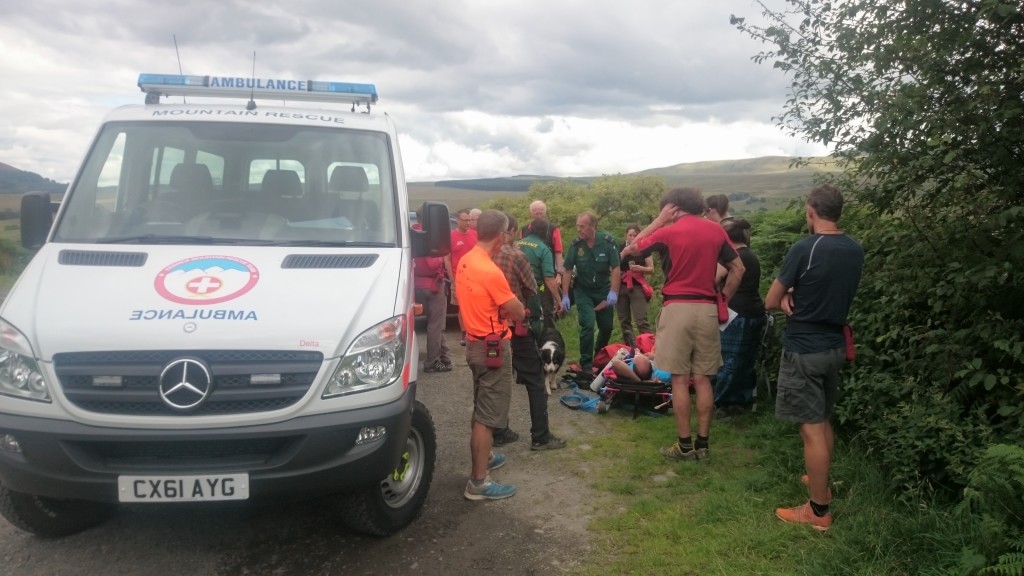 Incident No: 60
Date: 1st August 2016
Time: 12:26
Location: Blencathra
Incident Details: A 26 year old male, descending Scales Fell with two friends, slipped and suffered a severe fracture of the ankle. The Team sent one vehicle immediately, followed by a second, while three other Team members made their way directly to the scene. The casualty was given some strong analgesia, and the fracture was reduced (put back into line) and then splinted by Team members. The casualty was then loaded on to the stretcher, and sledged down through some thick bracken down to the car park at Mousthwaite Comb. An NWAS ambulance from Ambleside then arrived to take him on to the Cumberland Infirmary for specialist treatment.
13 members – 2 hours