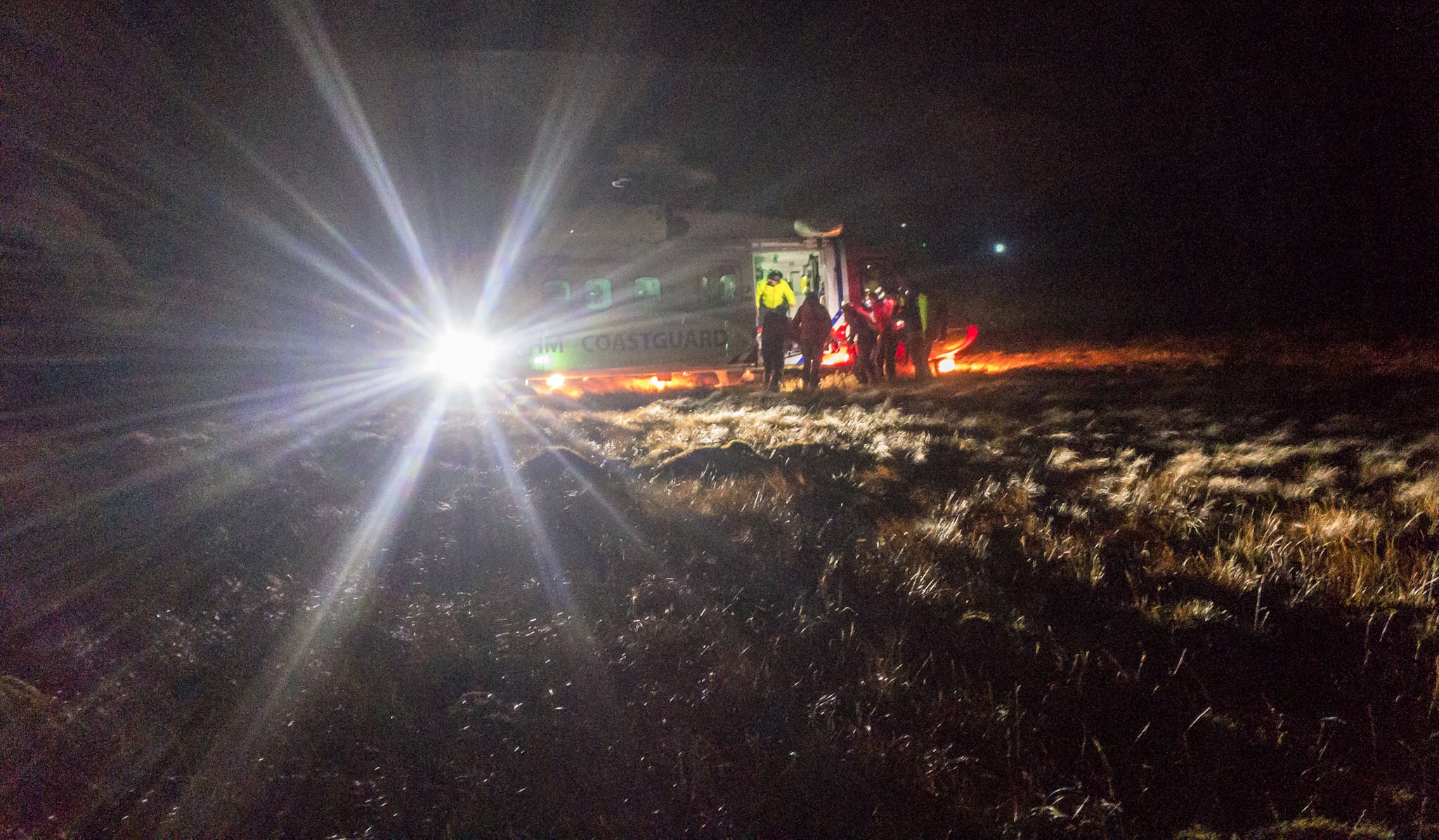 Incident No: 86
Date: 4th November 2016
Time: 17:46
Location: Dale Head Tarn
Incident Details: A 15 year old student suffered a severe asthma attack whilst on an expedition training session, whilst camping with a group at Dale Head Tarn. His medication failed to relieve the problem. The instructor with the group requested immediate assistance, and the Team despatched its first vehicle within 15 minutes of the first page, whilst requesting air support from the Coastguard helicopter. A second vehicle with 8 more personnel, and a number of Team members going direct, brought the total manpower on the hill to 16. The casualty was quite a long way from the road head at Honister, but the first Team members were on scene with First Aid equipment and oxygen in 40 minutes from leaving base. Because of the difficulties with communications, a mobile relay was deployed above Honister mine.
Rescue 999 from Prestwick attended, but had significant difficulty in getting into the casualty site, because of patchy low cloud. It made an approach to the site from the Newlands side, but the crew reported minimum visibility, and they then flew round to the eastern side.  Eventually they were able to put down about 200m away, and the casualty was assisted into the aircraft. He was then flown to the Cumberland Infirmary for assessment and treatment, and the Team returned to their vehicles at Honister.
22 Team members – 2 hours 45 minutes