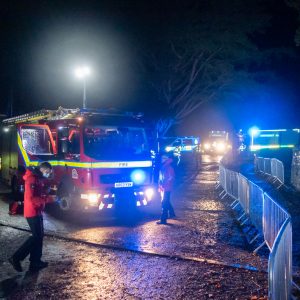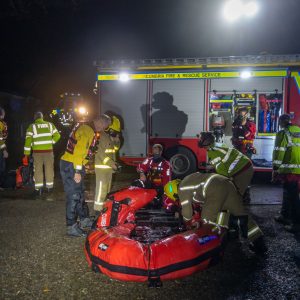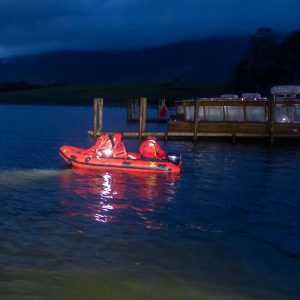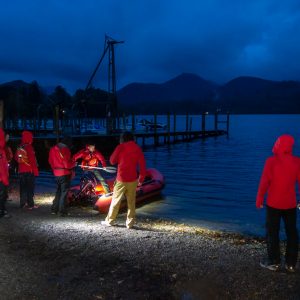 Callout Time: 5:58 pm
Agencies Involved: Keswick MRT, Fire Service, Coast Guard, NWAS, Maryport Inshore Rescue, Basics Doctor
A group of four men set off from Kettlewell at the south end of Derwentwater to kayak to St Herbert's Island for a night out camping. One capsized and two others were put into difficulty trying to rescue him. A photographer on the shore fortunately witnessed the events before the impending darkness and alerted emergency services. Keswick MRT launched their rescue boat from Keswick boat landings and another from Derwentwater Marina in Portinscale. The three in the water were found very cold but conscious thanks to them waving a phone light and shouting (it was dark by this time). They were recovered from the water, very cold in limited clothing and brought to shore. Meantime the location of the fourth member of the party on St Herbert's Island was pinpointed using phone find and he was then recovered safely by the Fire and Rescue boat. Once all four were accounted for the coast guard helicopter that was en route to help the search was stood down. All were delivered to the ambulance service for onward care.
19 team members plus numerous Fire Service, Coast Guard, Police, and ambulance personnel – 2 hour 10 minutes