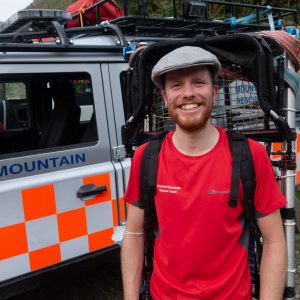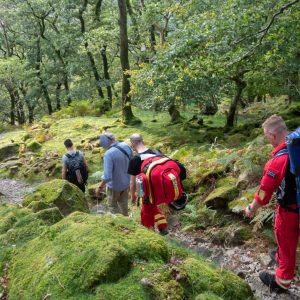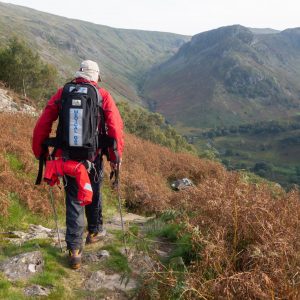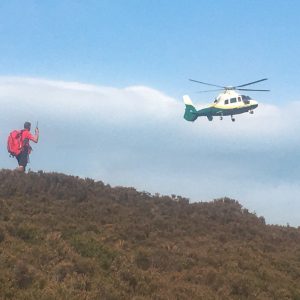 Callout Time: 2:27 pm
Agencies Involved: Keswick MRT, GNAAS, NWAS
During a walk from Stonethwaite in Borrowdale towards Dock Tarn a 65 year old man started feeling unwell. The man's brother climbed up further to find a mobile signal to call 999 for help. Keswick team deployed to Watendlath due to the grid reference on the side of Dock Tarn that was given. Because of the nature of the reported symptoms and the man's medical history the air ambulance was also called and reached Dock Tarn as the first members were arriving on scene. Despite an aerial and ground search around the given grid reference no sign of the casualty could be found. Some other walkers had seen the man and reported his position as just above the tree line on the Dock Tarn to Stonethwaite path. The helicopter could not find a suitable landing so was forced to land light on one of the only flat areas around to allow the doctor and paramedic to jump out. The casualty was assessed by the GNAAS doctor. The man's symptoms had eased by this stage and it was possible for him to walk accompanied slowly back down to Stonethwaite to await an ambulance that would take him to Carlisle for further checks.
Team member Dave was well chuffed with his find on the way down. If anyone is missing a cap you'll have to fight Dave for it!
14 team members – 2 hours 33 minutes