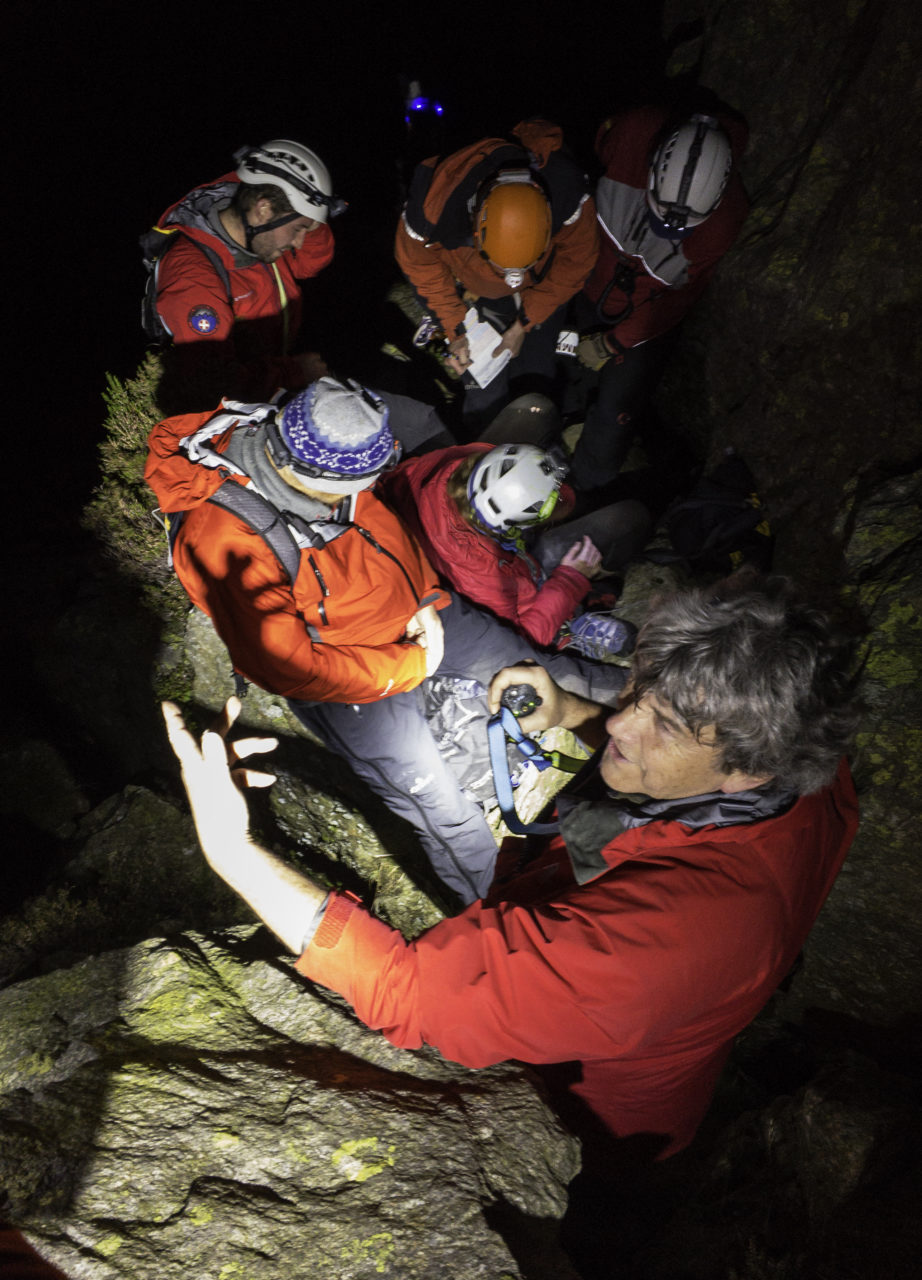 Incident No: 69
Date: 11th September 2017
Time: 18:59
Location: Doves Nest Crag, Comb Ghyll
Incident Details: Late in the afternoon, a climber became trapped between rocks inside Doves Nest Crags, Borrowdale. She had been climbing in a crack that runs behind the main face of the crag, and then slipped, descending into an ever narrowing gap, ending up hidden behind a chocked boulder. Sheltered from the elements due to the location, but unable to extricate herself, her friend had to descend to the valley floor to raise the alarm.
Due to the potential problems with such an incident, the Team responded very quickly, and had its first vehicle underway within 15 minutes of the 999 call. The main concern for the Team was the entrapment had been caused by a rock moving on to her; this can lead to many complicated medical problems requiring an advanced and rapid response. With this in mind, the Team called on resources from further MR doctors, COMRU, Cumbria Fire and Rescue Service and the Coastguard.
The Coastguard helicopter was unable to work at the scene due to turbulent winds, but kindly ferried doctors and COMRU as well as their heavy kit up to the incident location.
Only once the Team and doctor were on scene, and it was established that no medical attention was required, were the extra resources stood down.
The extraction of the casualty could then be completed with a 5:1 pulley system, although not simple in the narrow gap containing several Team members.After being checked over, wrapped up and fed, the casualty and Team members headed down the hill.
19 Team members – 3 hour 30 minutes.