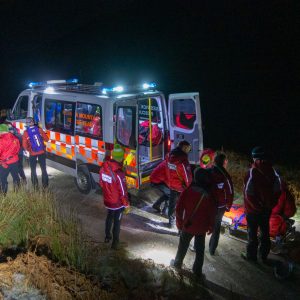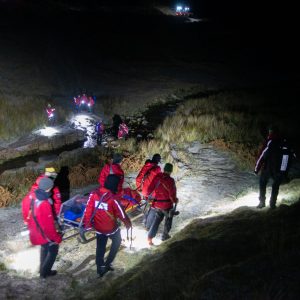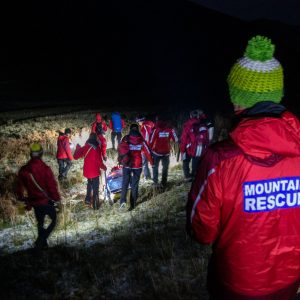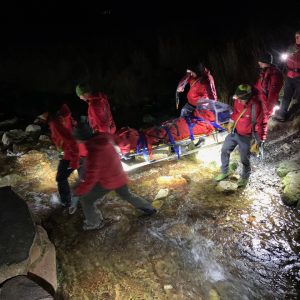 Callout Time: 3:50 pm
Agencies Involved: Keswick MRT, NWAS
The third ankle injury callout of the day! A group of university students were descending the track from Coledale Hause towards Force Crag Mine at the head of the Coledale Valley when a female in the party slipped and went over on her ankle breaking her lateral malleolus. After calling 999 to ask for Mountain Rescue her companions stayed with her to keep her warm whilst awaiting rescue. A local fell running lady also stopped to offer assistance. The team, not long back from callout number two of the day, drove up to the mine above Braithwaite and made their way to the casualty. The track was icy, as were the stepping stones across the beck. The injured ankle was immobilised before the casualty was stretchered back to one of the vehicles. Strangely there was an urgent requirement for a team change on the stretcher carry just before the beck crossing but fortunately there were a few probationary team members present to help out! The girl was driven down to Braithwaite to rendezvous with the ambulance.
15 team members – 2 hours 12 minutes