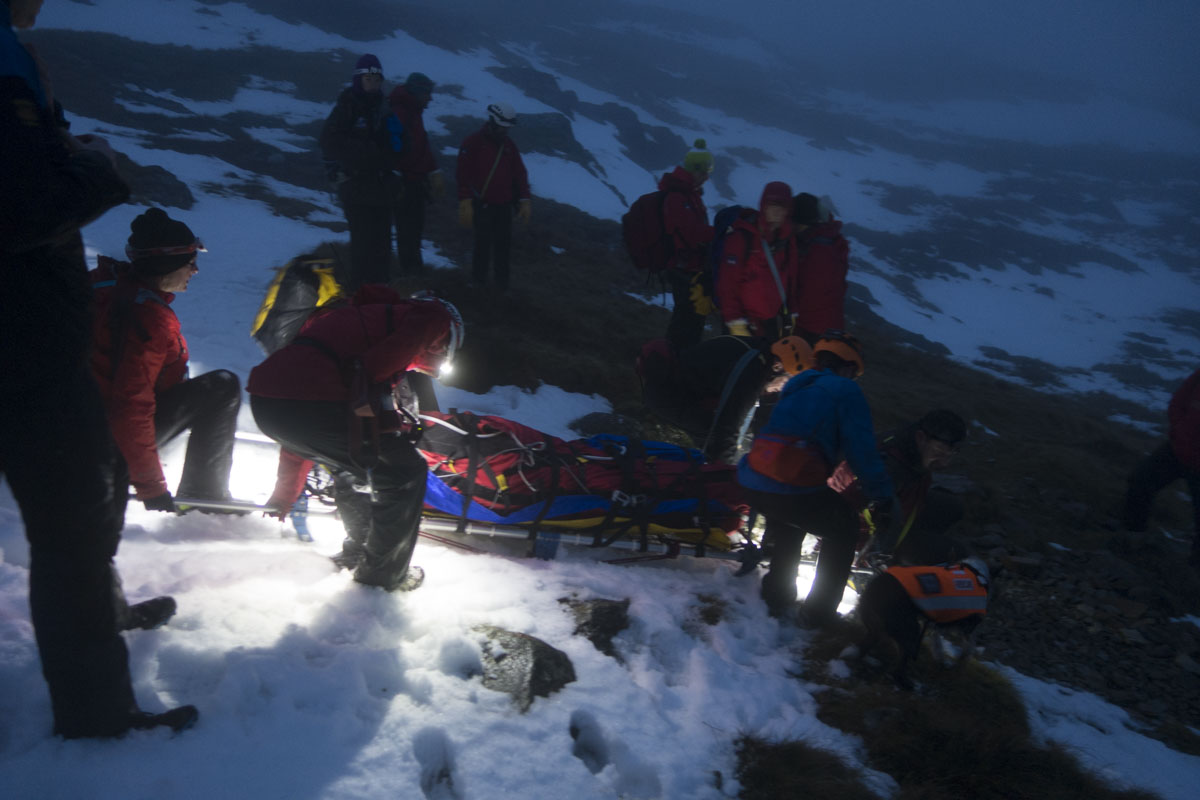 Incident No: 95
Date: 19th December 2017
Time: 13:41
Location: Glaramara summit
Incident Details: The Team responded to a callout to a 19 year old male, who had dislocated his shoulder after falling near the summit of Glaramara. The Team set off to Mountain View with two vehicles full of personnel, and checked on the availability of the air support, given that it would be sometime before the Team could be on scene, and the casualty was in considerable pain. The Air Ambulance was not able to assist, but Coastguard S92 helicopter was despatched from Caernarfon. The Team accepted that the weather might prevent the helicopter getting in, as the cloudbase was near to 500m, whereas the casualty site was nearer to 750m.  So as a back up, Cockermouth MRT were asked if they could supply some extra manpower, in the event that he had to be stretchered down. The casualty was then packaged and stretchered down to a lower point, but despite their best efforts, Rescue 963 were unable to get into the site, and had to leave. The two rescue teams then worked together to stretcher the casualty down to Mountain View, where an NWAS ambulance collected him, and he was taken to the Cumberland Infirmary for treatment.
18 Team members  + 14 Cockermouth MRT – 5 hours 15 minutes.