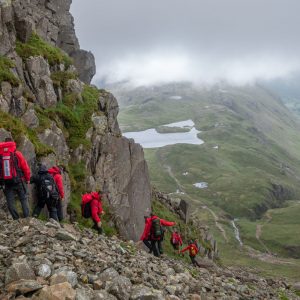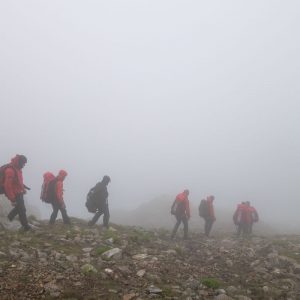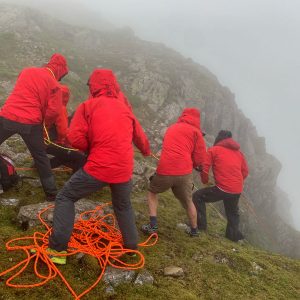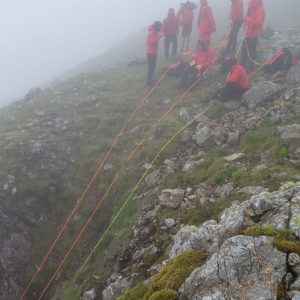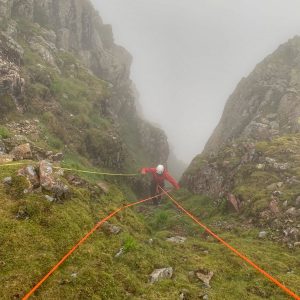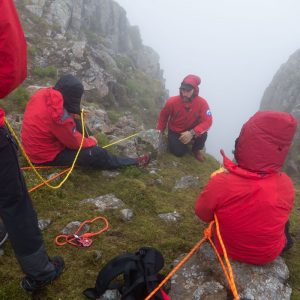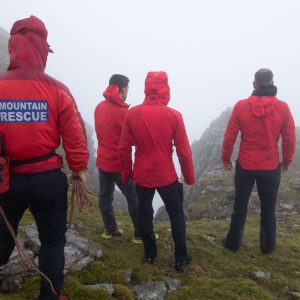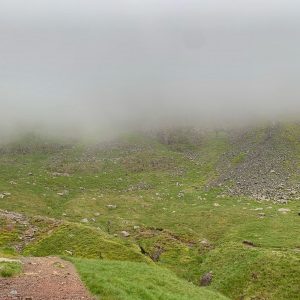 Callout Time: 2:41 pm
Agencies Involved: Keswick MRT
A male and female both aged 30 became crag-fast on Great End. Without climbing equipment the couple believed they were scrambling up Custs Gully which is a steep and loose but relatively straightforward gully assuming you have a head for heights and the sure-footedness of a mountain goat. After further telephone conversations with the stuck pair it turned out they were actually in the left branch of Central Gully, a winter grade 3 ice climb and in summer a place any self-respecting mountain goat would avoid. The team approached from Seathwaite up Grains Ghyll then climbed up the east side of Great End to locate the top of the gully. Great care was required at the top due to the loose nature of the gully and the risk of sending rocks down on top of the couple below. After belays were set up one team member was lowered into the gully with additional harnesses and helmets for the pair who were then lowered to the scree at the foot of the gully where it was safe to un-rope and walk off.
22 team members – 4 hours 49 minutes