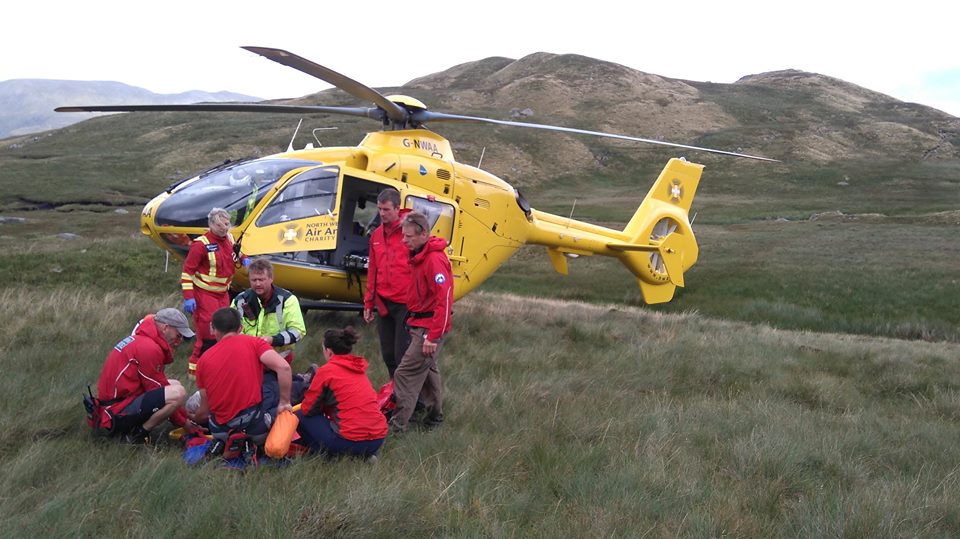 Incident No: 64
Date: 9th August 2016
Time: 12:26
Location:  Greenup Edge
Incident Details: A lady tackling the Coast to Coast leg with her partner, slipped and suffered an ankle injury. She was unable to weight bear. The location given by a passer by was immediately below the ridge at the highest point of Greenup Edge, though this was later discovered to be a lot further down into Far Easedale. As the Team was low on numbers, enquiries were made about the availability of an Air Ambulance, and fortunately the North West Air Ambulance was available to come and help. The Team had already set off for Stonethwaite, and the first elements were on the hill, when the helicopter arrived. The Team continued, as the aircraft crew needed the assistance of Team members to carry the patient to the aircraft. The casualty was then flown to hospital for further treatment.
13 Team members  – 4 hours 20 minutes.