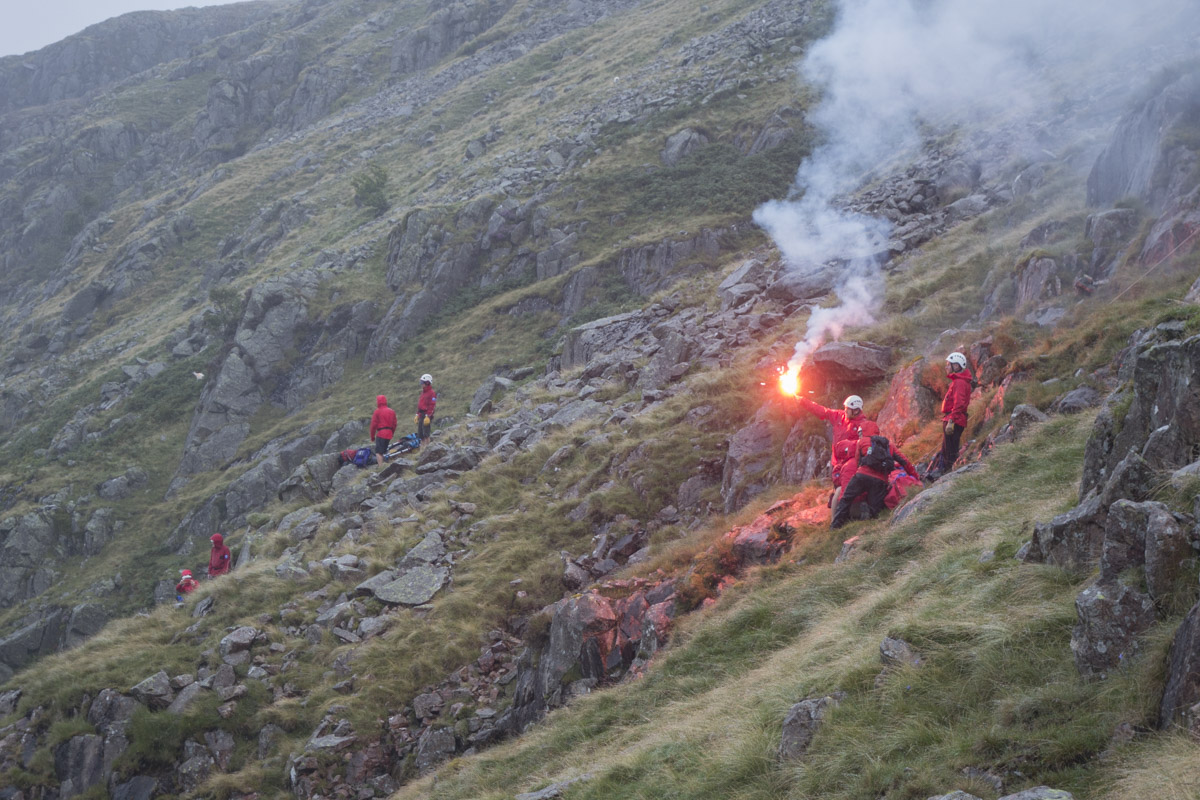 Incident No: 62
Date: 2nd August 2016
Time: 18:06
Location: Hind Crag, Glaramara
Incident Details: Whilst the Team was standing down from the previous incident, a Team member spotted a survival bag some distance below him. He went to investigate, and discovered a group of walkers, one of whom had slipped and fallen whilst attempting to descend a very loose and difficult route down the side of Hind Crag. The Team now had rearrange itself for a stretcher evacuation, with some members from the first job, coming round from Mountain View to assist, and three more coming out from Keswick. In view of the very difficult location, the Team leader on the day requested assistance from the Coastguard helicopter so the lady could be winched out. With poor visibility, this called for excellent flying from Rescue 936, who managed to winch her safely aboard. She was then flown to the Cumberland Infirmary for treatment.
17 Team members  – 2 hours 51 minutes.