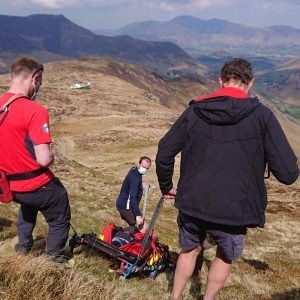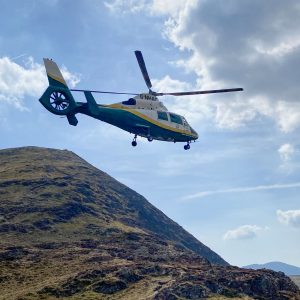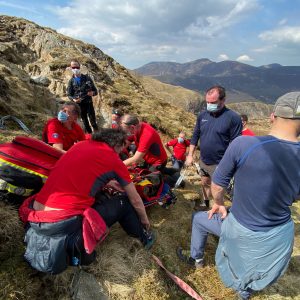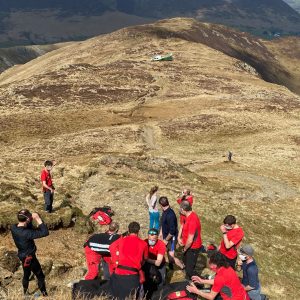 Callout Time: 12:29 pm
Agencies Involved: Keswick MRT, GNAAS
A 71 year old male took a fall whilst descending from Hindscarth suffering head and neck injuries. The man's wife was able to call 999 and request mountain rescue. A Keswick team member who is an air ambulance doctor received our callout message and indicated that the GNAAS air ambulance was available and could attend if required. Considering the man's potential injuries the air ambulance was called and arrived on scene shortly before team members. The man's injuries were assessed and pain relief given before the casualty was stretchered to the air ambulance just a few hundred metres away for onward transfer to hospital.
18 team members – 3 hours