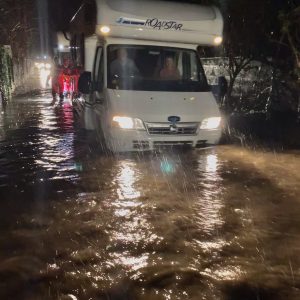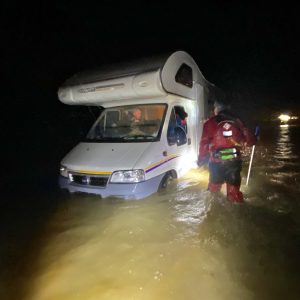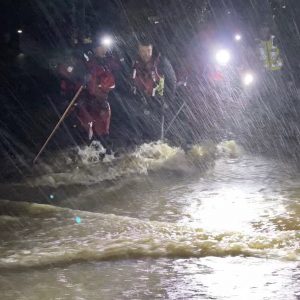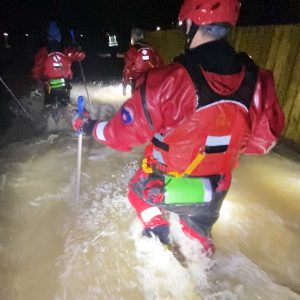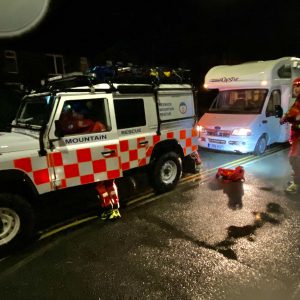 Callout Time: 3:16 am
Agencies Involved: Cumbria Police, Keswick MRT
Storm Ciara caused some very early morning chaos at the caravan park on Crow Park Road in Keswick. An evacuation of the site was commencing when the Police requested support from Keswick MRT. The initial task was clearing a narrow lane with a stalled camper van that was causing a blockage. We were then directed to a flooded area in the park to help people and dogs trapped in vehicles. During this time it was noticeable how the depth and strength of the flood water was increasing. Everyone was helped to safer areas but unfortunately some vehicles had to be abandoned.
12 team members – 2 hours 15 minutes