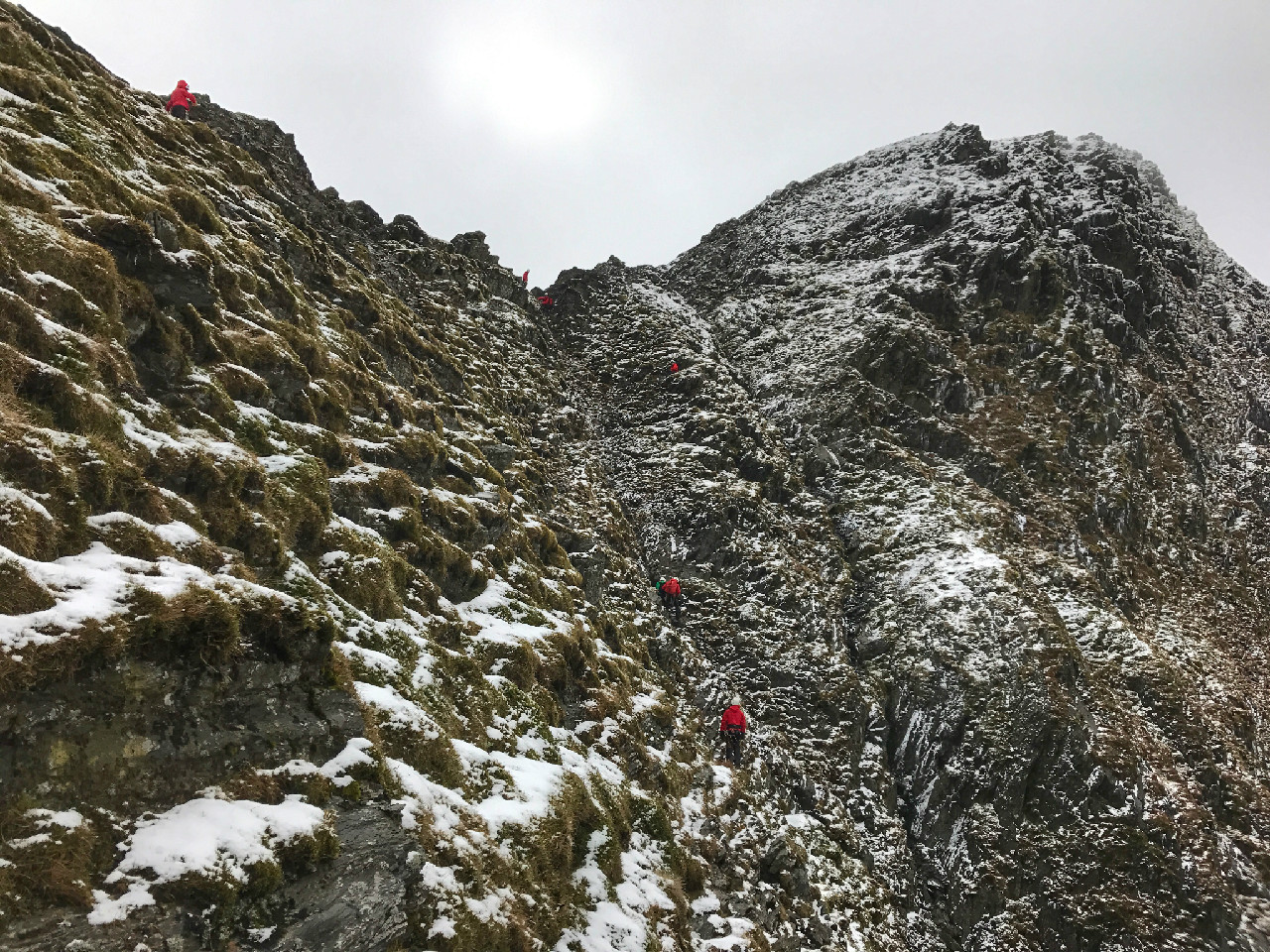 Incident No: 13
Date: 1st March 2017
Time: 13.23
Location: Blencathra – Sharp Edge
Incident Details: A couple attempting Sharp Edge, found themselves in mist,and on a snowy/icy section of the ridge. They became cragfast some 30m down, in the head of the steep "usual" gully. They were unhurt, but felt unable to move without a serious risk of coming off. The position was fixed with SARLOC. Fortunately, the Team had had a small group undertaking rigging practice that morning, and a number of these, plus some extras, immediately set off to assist. They were on scene within 50 minutes, and rigged the gully to assist the pair off. Once they were on safe ground, Team members walked them down to their transport.
We reiterate our advice about Sharp Edge –  that in winter, and after heavy rain, it is a very serious undertaking. Those who choose to take it on need to be fully prepared and equipped.
14 Team members – 3 hours 46 minutes.