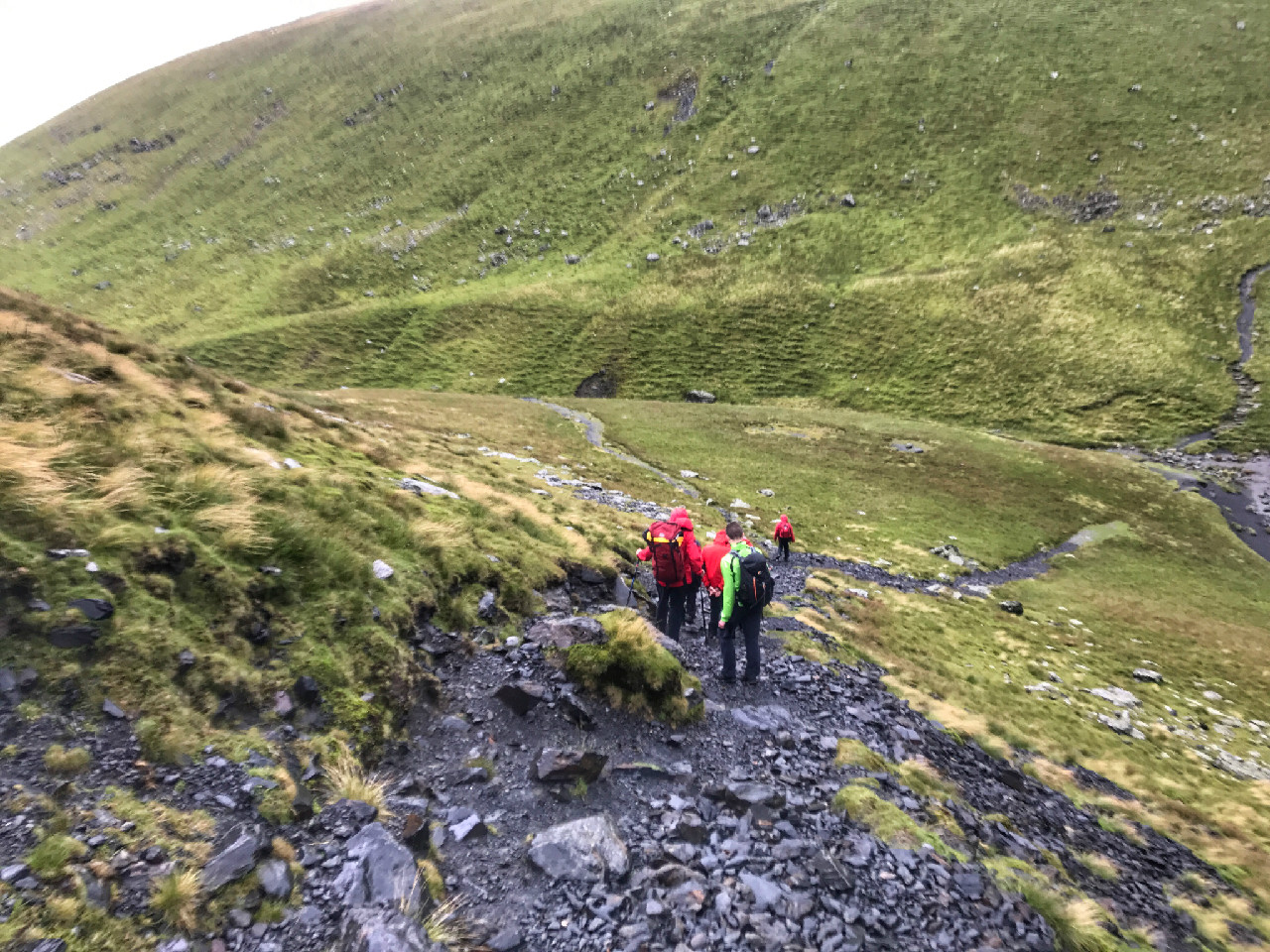 Incident No: 51
Date: 21st July 2017
Time: 12:32
Location: Sharp Edge, Blencathra
Incident Details:  The Team were alerted to a father and son who had become cragfast on Sharp Edge in wet and windy conditions, having perhaps under-estimated the challenge of the route. In view of the risk, the Team immediately sent a Landrover full of personnel to start moving equipment up to the area, and the second vehicle followed swiftly with another six. The first Team members were on scene within an hour, and a rope rigged to take the casualties down to the lower path below the ridge, commonly known as the Chicken Path. From there they were escorted down on to safer ground.
It is worth re-iterating our advice, that Sharp Edge is a serious undertaking in the wet, and for some days after wet weather, as it holds the water for some time after. Anyone tackling it should be fully aware of the risks it poses.
15 Team members – 3 hours 03 minutes.