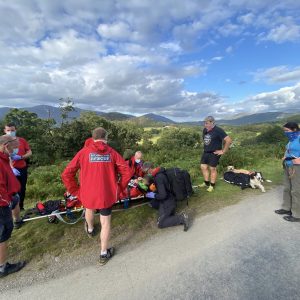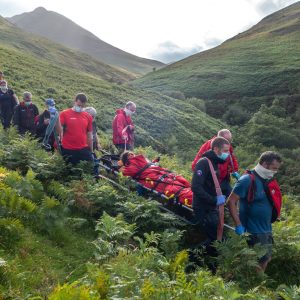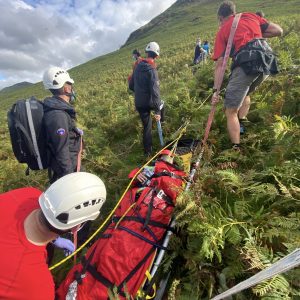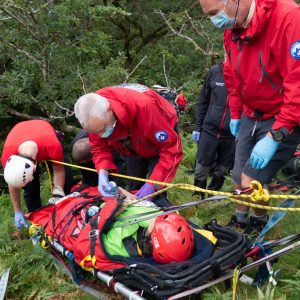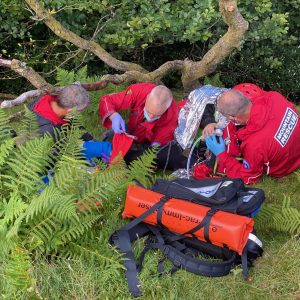 Callout Time: 4:45 pm
Agencies Involved: Keswick MRT, NWAS
A 29 year old female was getting towards the end of an organised ghyll scramble in Stonycroft beck. She jumped into one of the pools but her ankle turned after hitting the stream bed. The instructor managed to get her out of the ghyll whilst waiting for the Keswick MR team to arrive. Two vehicles were dispatched and after negotiating heavy traffic through Keswick and Braithwaite managed to get to the casualty, who was on a steep grassy bank. After providing various pain relief and splinting the ankle the woman was placed on a stretcher and hauled up to the main path. From here it was a relatively short carry to the road. It was a busy day for NWAS and after some delay an ambulance arrived and transported her to hospital in Carlisle.
16 team members – 3 hours 15 minutes