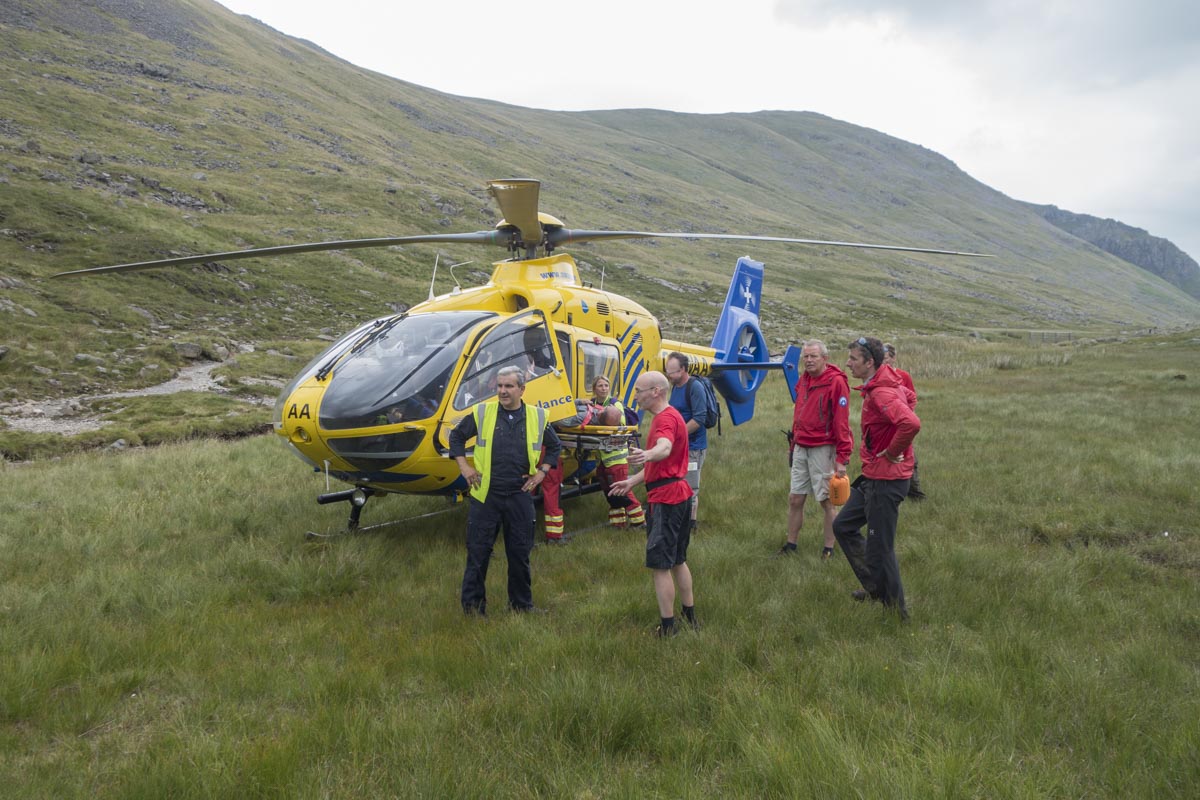 Incident No: 50
Date: 19th July 2017
Time: 13:28
Location: Sty Head Path
Incident Details: A 60 year old male walking with a friend strained a calf muscle badly, and this was exacerbated by his Parkinsons Disease. Although he made a great effort to get off the hill, it was too much and he came to a stop at the bridge below Sty Head. The Team set off to Seathwaite fairly short handed but fortunately, the North West Air Ambulance was able to attend, and was able to land close to the casualty. After the casualty had been assessed the crew flew him to Whitehaven Hospital for treatment. The Team stood by until the aircraft was airborne. They then made their way down with the casualty's companion, who was given a lift into Keswick so he could make his way round to rejoin his friend.
9 Team members – 3 hours 55 minutes