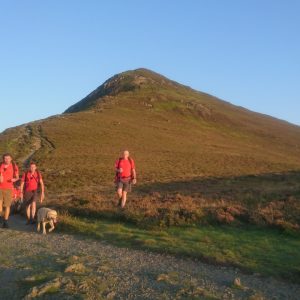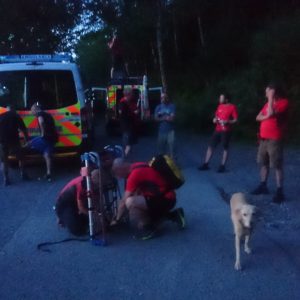 Callout Time: 5:43 pm
Agencies Involved: Keswick MRT, Cockermouth MRT
One of those rare occasions when we are called to help a team member! A team member's wife had gone over on her ankle while descending Ullock Pike and required assistance as she could not weight bear. Keswick were short on numbers given it was a bank holiday and called in assistance from Cockermouth MRT who responded with 5 team members. The lady was splinted and then stretchered down to the road from where she was driven to hospital.
13 team members (plus 5 Cockermouth) – 3 hours 47 minutes