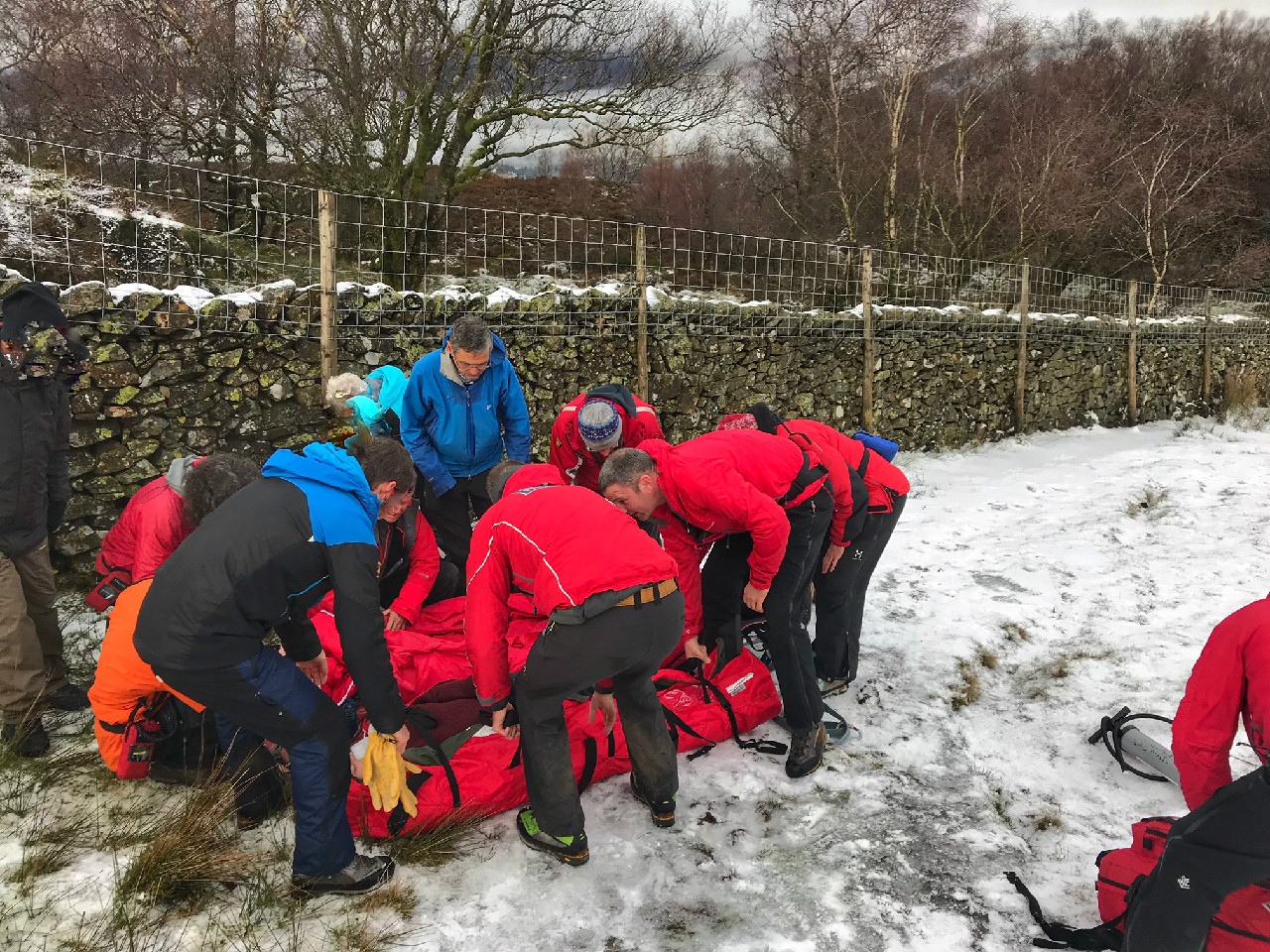 Incident No: 93
Date: 16th December 2017
Time: 11:51
Location: Great Gable
Incident Details: A 26 year old man, walking with his father in law, slipped on frozen ground, fell and banged his head. He was very dizzy and sick, and was assessed at the scene by a passing doctor, who happened to be a former Team member.. The Team immediately sent a vehicle to Rakefoot Farm with 5 personnel, and a further 6 followed them in one of the Sprinters. The casualty was packaged on to a stretcher and sledged down to the road. As there was no ambulance available at that time, the Team loaded him into the Sprinter, and he was taken to Keswick Cottage Hospital to await transfer to the Cumberland Infirmary.
13 Team members – 1 hour 51 minutes.