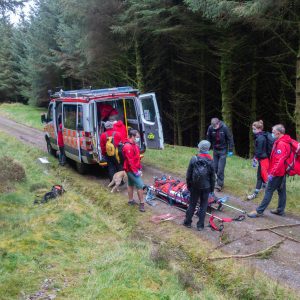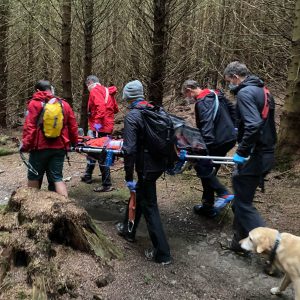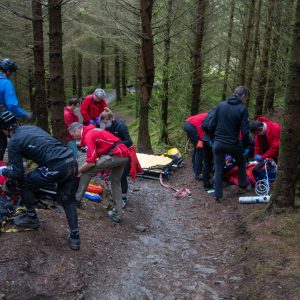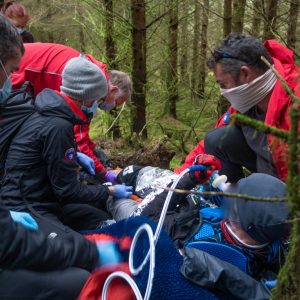 Callout Time: 12:45 pm
Agencies Involved: Keswick MRT, NWAS
A group of mountain bikers were descending the north red route in Whinlatter when one of the riders slid on a bend at speed. The man put his foot down to help stop the slide and felt his lower leg break causing him to crash. The man's friends helped make him as comfortable as possible before one of them climbed back up the track to get reception to call 999 and ask for mountain rescue. The casualty was in considerable pain so strong analgesia was administered before splinting the leg and stretchering him down to a team vehicle which was able to drive him to the ambulance for transfer to Carlisle Infirmary.
13 team members – 2 hours