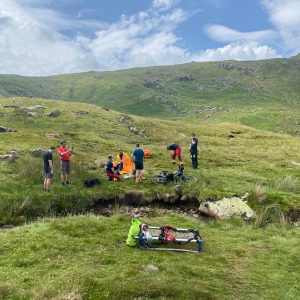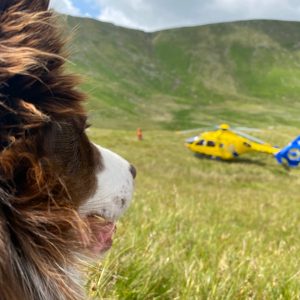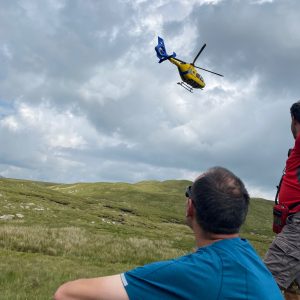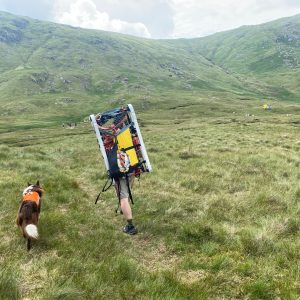 Callout Time: 1:12 pm
Agencies Involved: Keswick MRT, NWAA
A 50 year old male mountain biker crashed in the upper reaches of the Wythburn valley and suffered suspected concussion. A friend who was with him called for MR assistance. The team parked at Steel End with the knowledge that NWAA helimed from Blackpool was en route. The team ascended to the casualty who had by that time time been assessed by the helimed crew. The casualty was able to walk unaided to the landing area and was transported by helicopter to Whitehaven Hospital. The team recovered the casualties mountain bike and returned to base.
14 team members – 4 hours 11 minutes (several members on stand by at base for a potential long stretcher carry)