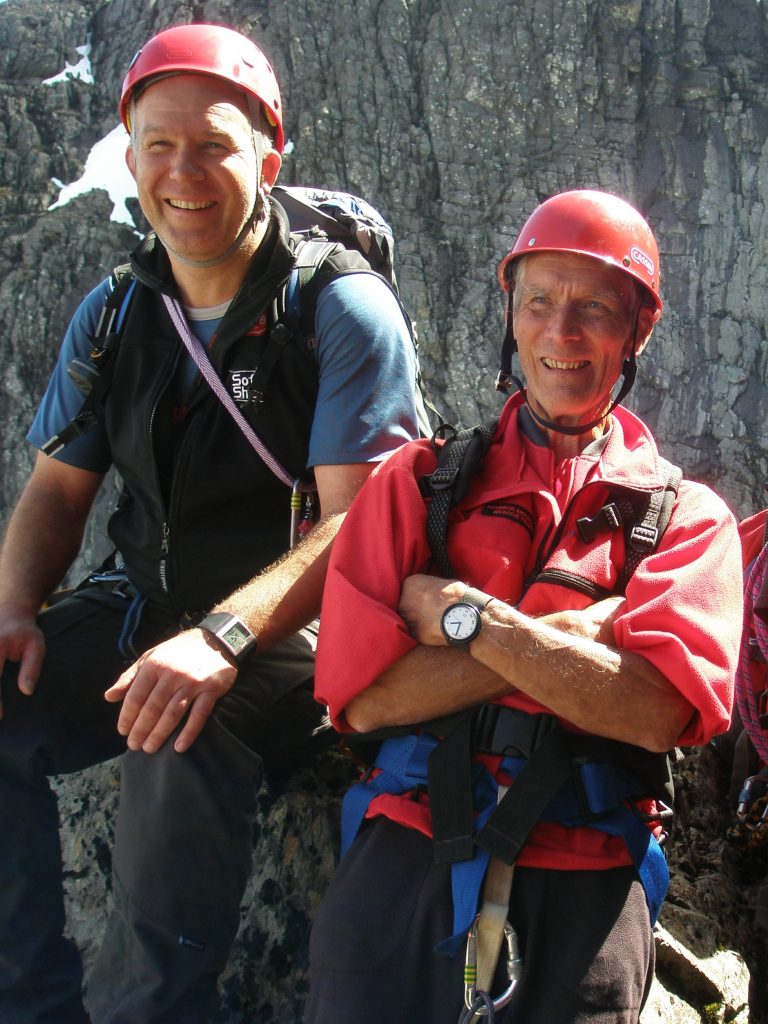 Keswick Mountain Rescue Team are very sad to announce the death of Mike Nixon MBE, former Team member and leader of the Team, who passed away on the 25th October at the age of 90.
Mike hadn't been well for a while and had recently been in a nursing home in Cockermouth. It was here that he died peacefully with Val his wife (also a former member of Keswick Mountain Rescue Team) and Chris (Mike's son, and himself a team member and former team leader of Kintail Mountain Rescue Team) and Janice (his daughter in law) at his side.
Mike joined Keswick Mountain Rescue Team way back in 1952 and in his over 60 years with the Team he has been a true stalwart of all thing's mountain rescue. His quiet leadership style and his nature guided the team through its continuing development over the years and brought out the best in all Team members. Mike was a strong believer in and developer of the ethos of the Team and a fabulous mentor.
Mike was the third leader of the Team, formally holding the role from 1981 to 1993, albeit he was also heavily involved in a leadership role before formally being elected leader. He also trained and worked a search dog, a golden Labrador called 'Ling.' He was President of LDSAMRA, standing down only a few years ago from this role; Mike remained as President of Keswick MRT.
In 1993 Mike was awarded the MBE for his services to Mountain Rescue.
Mike has also received MREW 40, 50 and 60 years service awards (that's some collection!) and he was also awarded an LDSAMRA and an MREW Distinguished Service Award.
Mike was an active member of the team and involved in rescues until well into his eighties, often to be found carrying heavy sacks of equipment on rescues. Mike also did a huge amount of behind the scenes jobs in support of the Team back at the base.
Since formal Team records began in the late 1970's, Mike had attended well over 1400 rescues; with some 20+ years of callous before then, this number will be way (hundreds) short of the true figure, an amazing contribution to saving lives on the mountains of the Lake District.
Many Team members helped Mike celebrate his eightieth birthday by climbing Tower Ridge on Ben Nevis with him. Some family members also undertook the climb, with others walking to the summit of 'The Ben' to meet up with Mike for a glass of champagne to celebrate his achievement before all moving on to Dornie for a "right good do" of a birthday party.
Mike leaves Val, Chris and Janice and grandchildren Louise, Donald and Alasdair. The Team's thoughts, condolences and good wishes go to them.
'Cheers Mike'