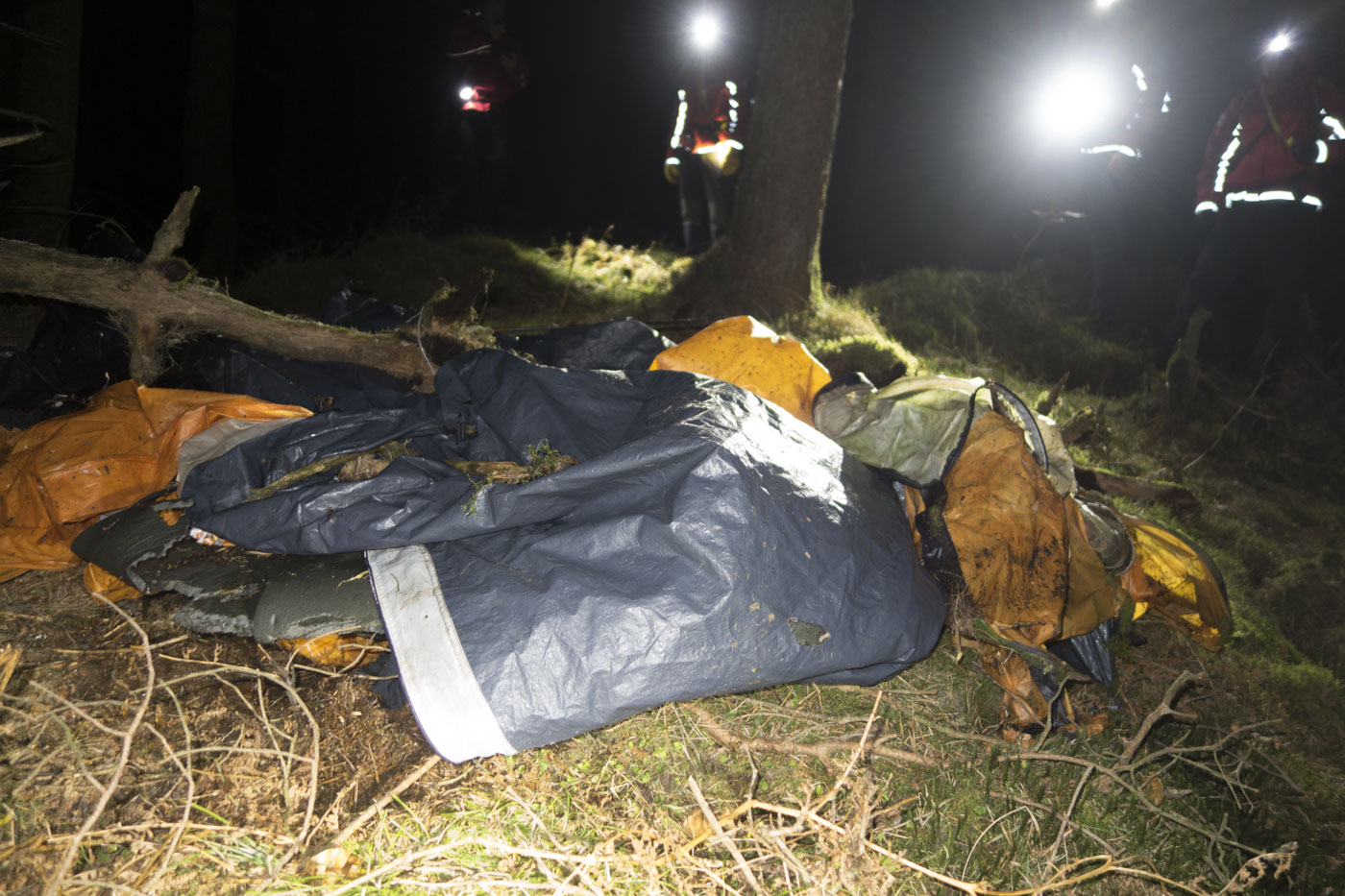 Callout Date: 09/01/2018

A lady walking with a friend, spotted what appeared to be a bivvibag with a body in it, in a remote location near the top of Raven Crag, Thirlmere. Her friend confirmed that what they saw looked like a body. The Police then requested the Team to check out the area, so a small team in a Landrover went up the back of The Benn to investigate. The item turned out to be a black bin liner, adjacent to another area which had two disused tents and a load of discarded camping equipment. The Team cleared the area and piled the debris to be retrieved by the landowner. It's regrettable that folk can use such a beautiful area, and then leave it in such a disgusting state.
7 Team members – 2 hours 51 minutes.