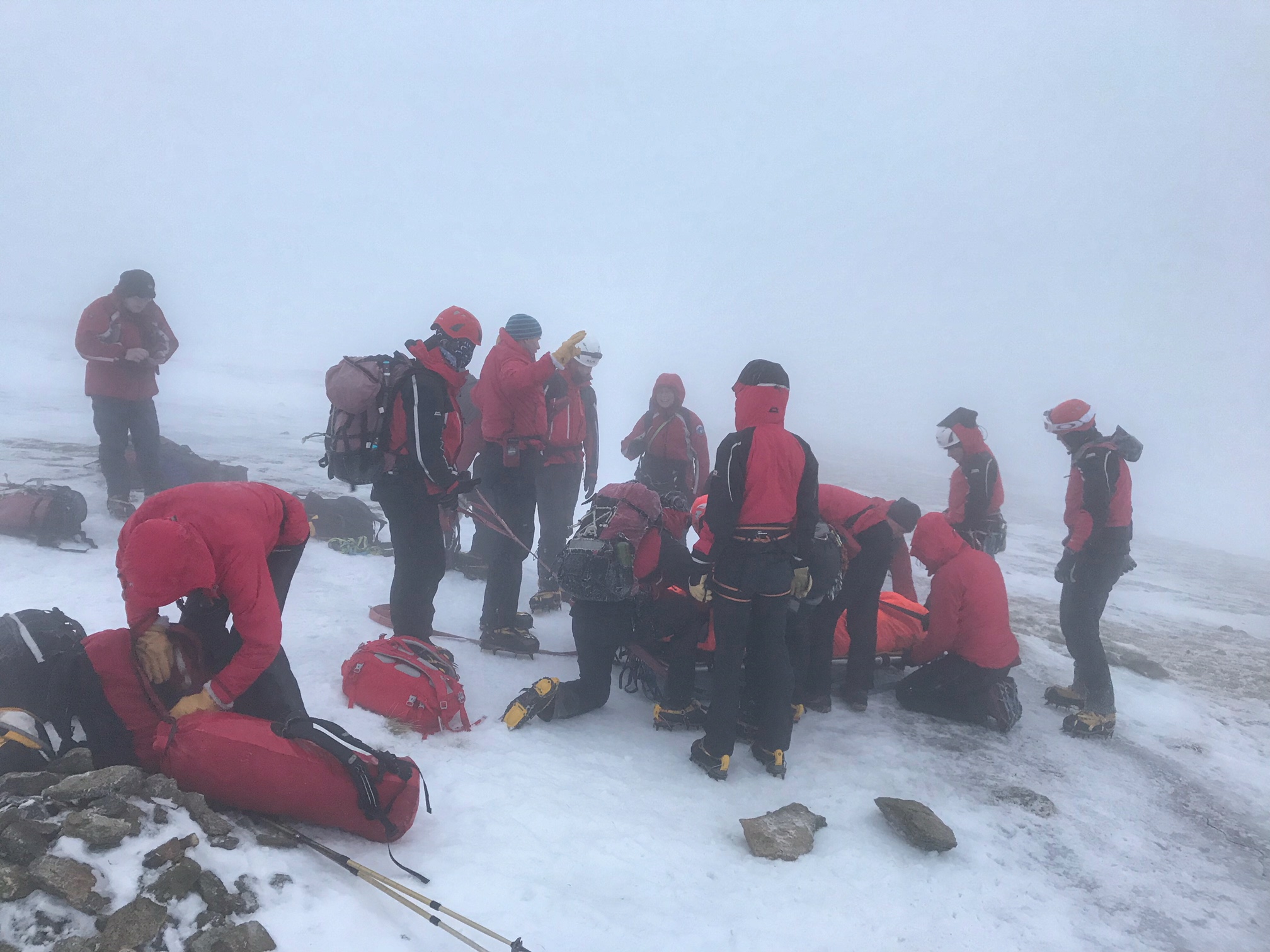 Callout Date: 13/01/2018

A 44 year old man slipped on an icy path, and suffered a sever ankle injury which meant he could not weight bear. With Helvellyn in winter condition, there was a severe risk of hypothermia, so the first vehicle was away within 15 minutes. In the meantime, Control contacted the RAF Leeming MRT who were already on the hill training, and investigated the possibility of air support, but this was denied by the minimal visibility on the ridge. The second vehicle made its way to the far end of Thirlmere, and the Keswick team approached the scene via the path up from Wythburn church, whilst the RAF team made their way from Brown Cove. Even with both teams travelling as fast as they could, it was still 50 minutes before the first rescuers were on scene. The casualty was given analgesia, and heat packs were used to warm him up. Keswick Team then set off sledging the casualty down to Wythburn Church, to rendezvous with an NWAS ambulance.Our thanks to RAF Leeming MRT for their timely assistance .
The photo shows conditions at the casualty site, which might serve as a reminder that full winter equipment is needed for a walk at high level.
20 Team members + 7 RAF Leeming MRT – 4 hours 42 minutes.