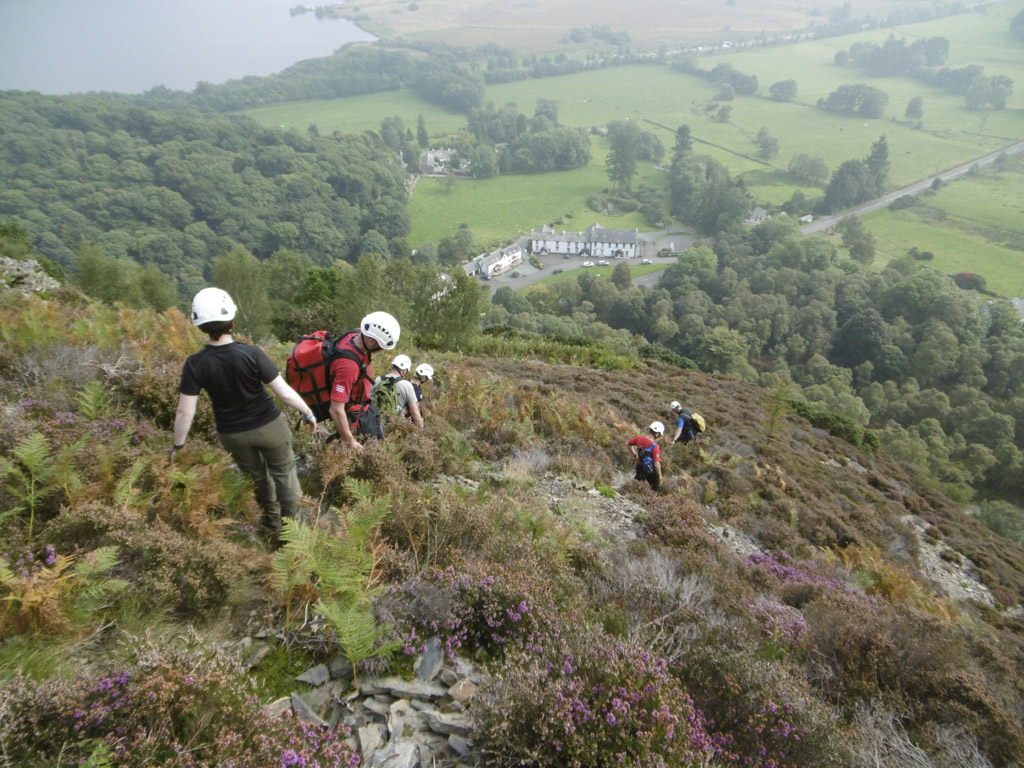 Incident No: 75
Date: 15th September 2016
Time: 12:25
Location: Barf
Incident Details: A father and his daughter, tackling the Wainwright route up Barf became cragfast just below Slape Crag – the usual place – after flogging up the scree in the nasty gully west of "The Bishop". We regularly retrieve folk from here, as the difficult step on to Slape Crag itself is very intimidating, and the route down seems a lot harder to descend than ascend. A Team of five went out, while 6 more stood by at base in case they were needed. The pair were assisted down the difficult section to the footpath by Beckstones Gill, and returned to their car.
11 Team members  – 1 hour 28 minutes.