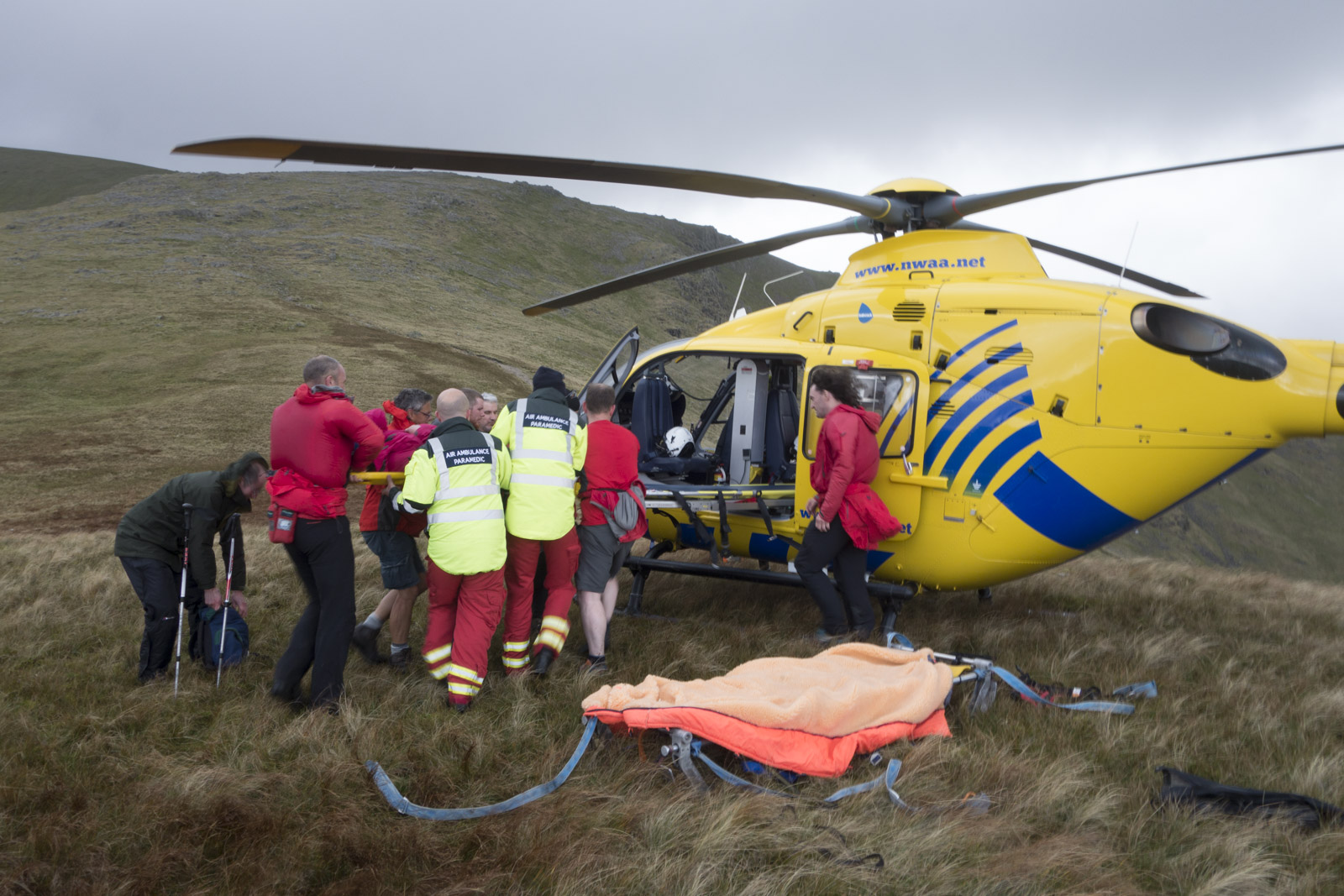 Incident No: 72
Date: 29th September 2017
Time: 14:24
Location: Base Brown
Incident Details: A lady walking with her partner tripped, broke her ankle and was unable to weight bear. The Team, somewhat short-handed, set off to Seathwaite , whilst a local Team member set off up the hill to establish the position. Meanwhile, Team control checked on the availability of the air ambulance, given that it would be sometime before the Team could be on scene. Fortunately, Helimed 08 was able to land fairly close to the casualty, but needed Team members to assist in carrying her to the aircraft. The patient was flown to the Furness General Hospital for treatment, and her partner given a lift to his car at Rosthwaite.
11 Team members – 3 hours 41 minutes.