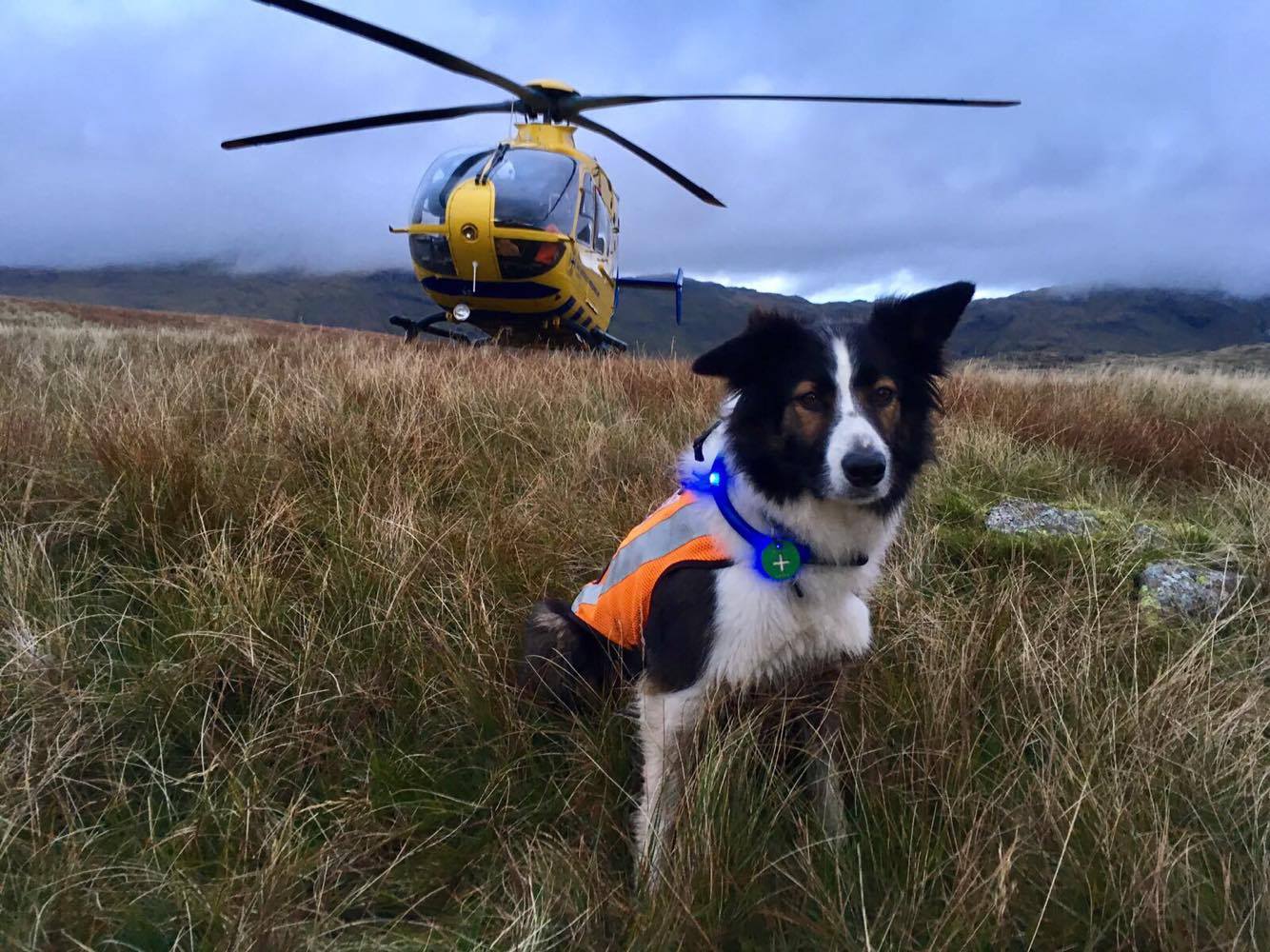 Incident No: 71
Date: 16th September 2017
Time: 17:13
Location: Great Gable
Incident Details: A gentleman walking with a group fell and banged his head, and suffered an open fracture dislocation of a finger. He was briefly unconscious, and was therefore treated as a high priority. ( This incident originated with Wasdale MRT, but was transferred to Keswick as it was on our side.) The Team were very short handed, and could only muster 8 on the hill; Cockermouth team were mobilised to assist, but fortunately the North West Air ambulance was able to attend from Blackpool. They collected the casualty from the top of Green Gable, and flew him to Furness General for treatment. The Teams then stood down. The photo of Search Dog Isla at the scene came courtesy of the helicopter crew!
10 Team members – 3 hour 23 minutes.