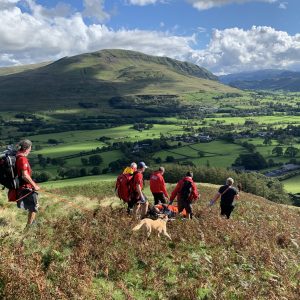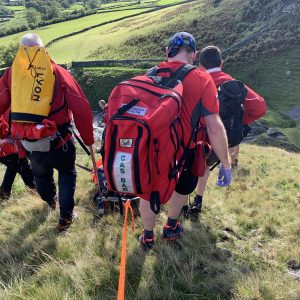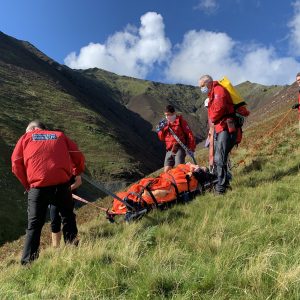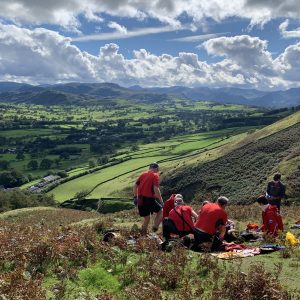 Callout Time: 2:48 pm
Agencies Involved: Keswick MRT, NWAS
A group of walkers had almost reached the bottom of Hall's Fell on Blencathra when one of the party slipped and broke her ankle. It was a painful injury and the team gave her some strong pain relief before treating and splinting the ankle. She was then stretchered down to Gategill farm where she was taken to hospital by ambulance.
15 team members – 2 hours 32 minutes