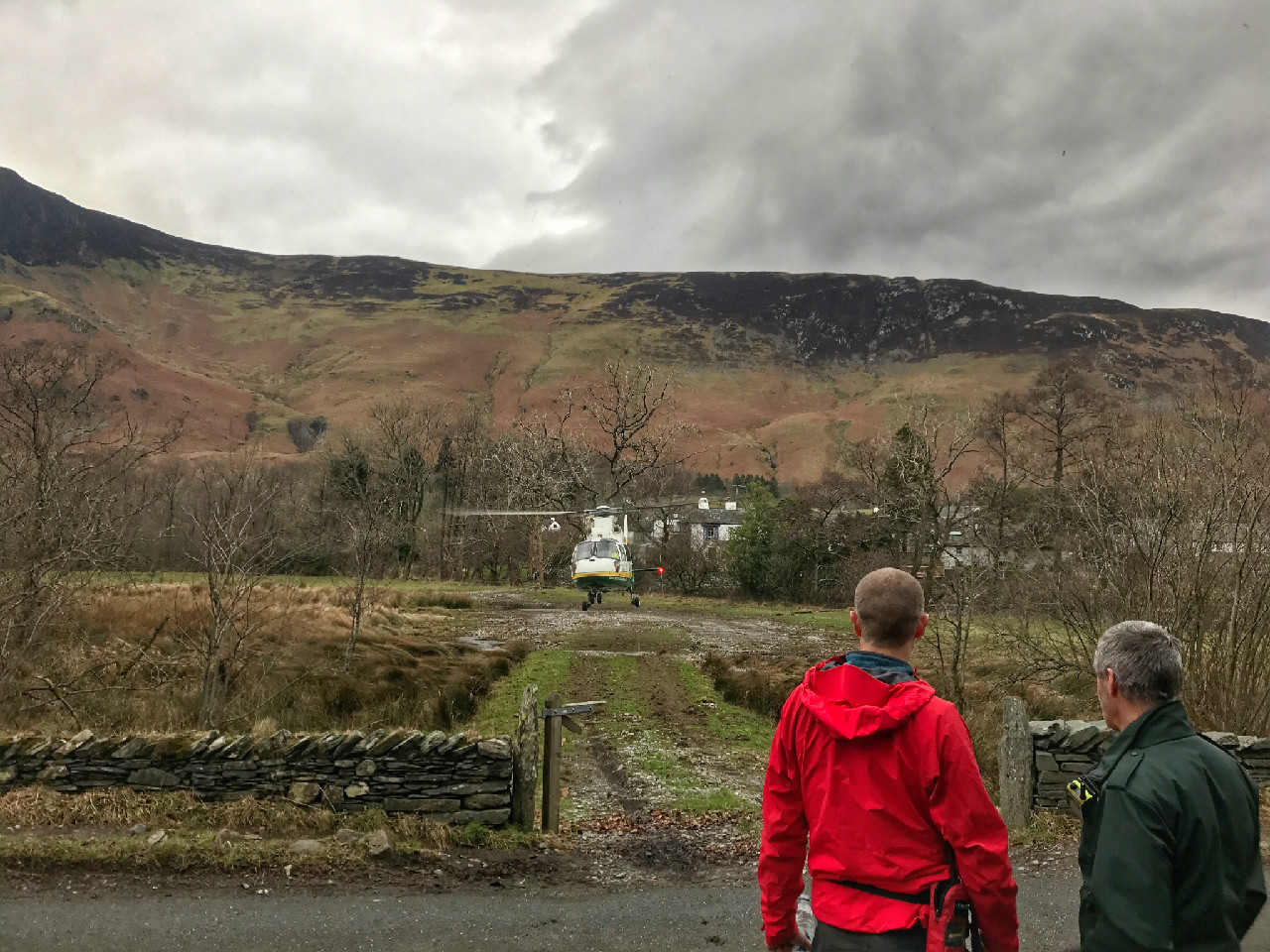 Incident No: 08
Date: 17th February 2017
Time: 14:54
Location:  Bowderstone area
Incident Details: A 56 year old lady scrambling on a small crag near the Bowderstone, slipped and fell 20 metres on to rocks at the bottom, suffering serious injuries. The Team responded swiftly with two vehicles going out immediately to assist an NWAS crew who were at the scene. The Great North Air Ambulance attended, and another Team member going direct to the scene picked up the helimed doctor to assist. Analgesia was administered, the Team carried the casualty to an ambulance, which then took her to rendezvous with the air ambulance. She was flown to Preston Hospital for treatment.
15 Team members – 1 hour 50 minutes.