Brown Cove, Helvellyn (05)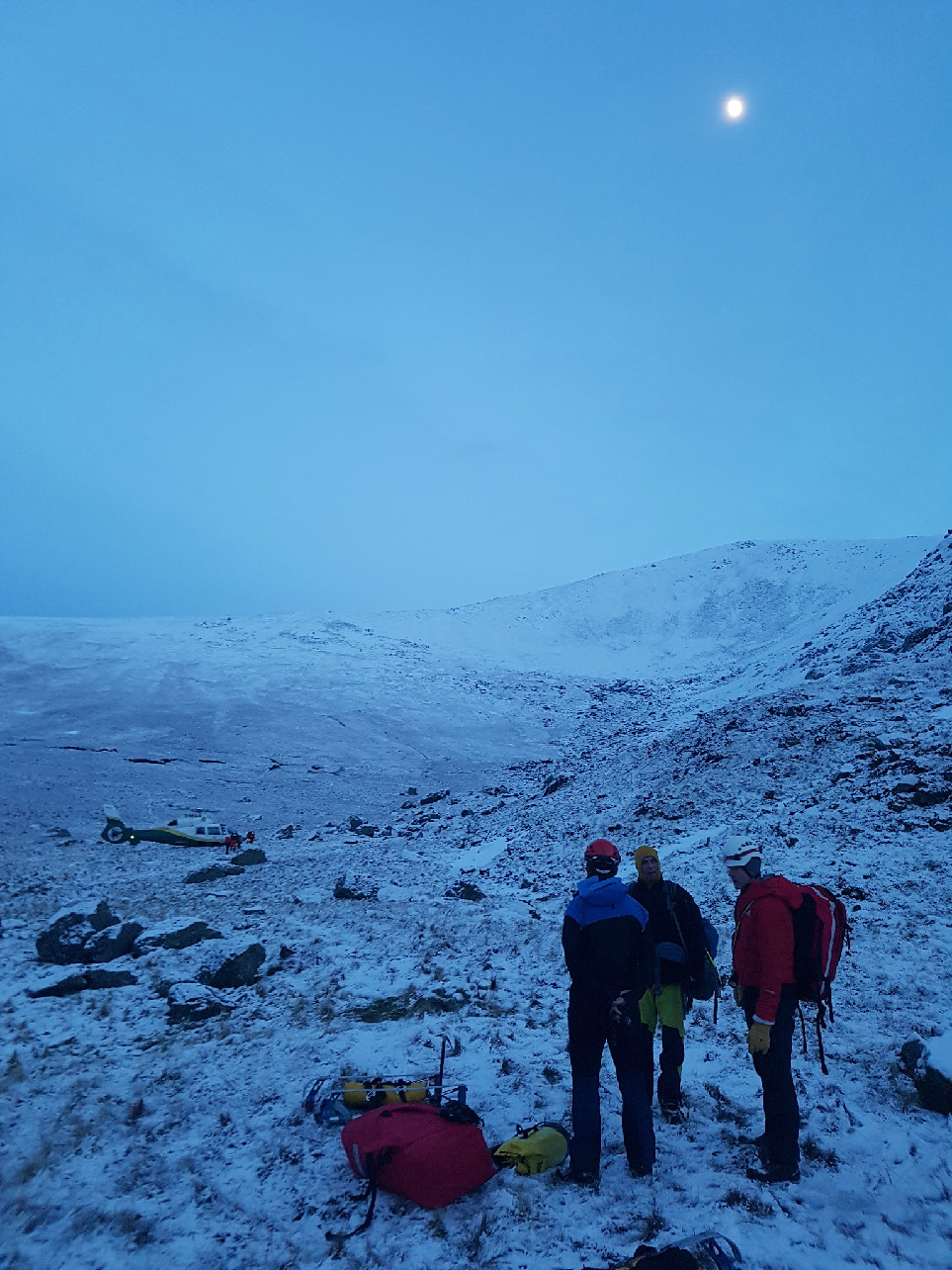 Callout Date: 26/01/2018

A 39 year old man who had been winter climbing with a companion in Brown Cove, Helvellyn, slipped and fell 150m when trying to help an ill-equipped walker who had slipped when ascending Swirral Edge. Another climber then effected the rescue of the walker. The climber had suffered serious chest injuries, but with his companion, made his way back over the ridge to descend to Swirls. As they made their way down, he began to feel seriously ill. His companion raised the alarm, and Keswick Team were mobile in 12 minutes.
The assistance of an Air Ambulance was sought, and also a winching helicopter from the Coastguard in case the casualty could not be reached by the first aircraft. Helimed 58 dropped off their paramedic and doctor close to the scene, and then flew down to Swirls car park where they airlifted 4 Team members to assist. To everyone's surprise, the casualty was able to walk to the aircraft with some support – a very lucky man.
He was flown to the Cumberland Infirmary in Carlisle by Helimed 58, the Coastguard helicopter was stood down, and the other Team members who had turned out returned to base.
20 Team members – 3 hours