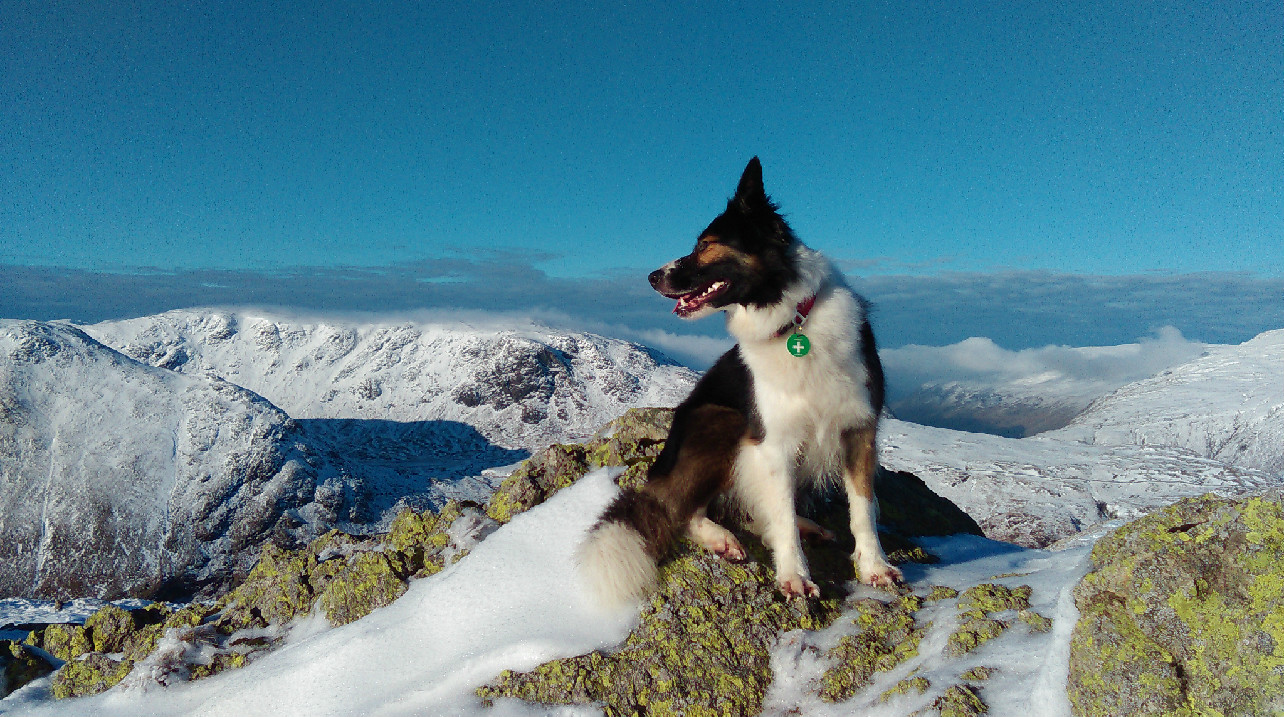 Callout Date: 03/02/2018

Two young men, aged 19 & 21 , came up to the Lake District for the day to climb Scafell Pike. When they failed to return, a family member reported them overdue, and Wasdale MRT started to make enquiries and initiate a search. The two were relatively inexperienced, and it was unclear as to what they had in the way of equipment. Their car was eventually located at Seathwaite, and Keswick team were requested to search their side of the hill, with the assistance of two dogs from the Lake District Mountain Rescue Search Dogs Association. A Coastguard helicopter from Prestwick was also tasked to the search.
The two were found in the early hours of Sunday by Keswick Search Dog Isla with her handler, near to Skew Gill. They were cold and lost, but uninjured. They were airlifted down to Seathwaite so they could pick up their vehicle.
Hillgoers should be aware that full winter conditions apply on the hill, with some patches of deep snow, and should plan accordingly, allowing plenty of daylight for their activities.