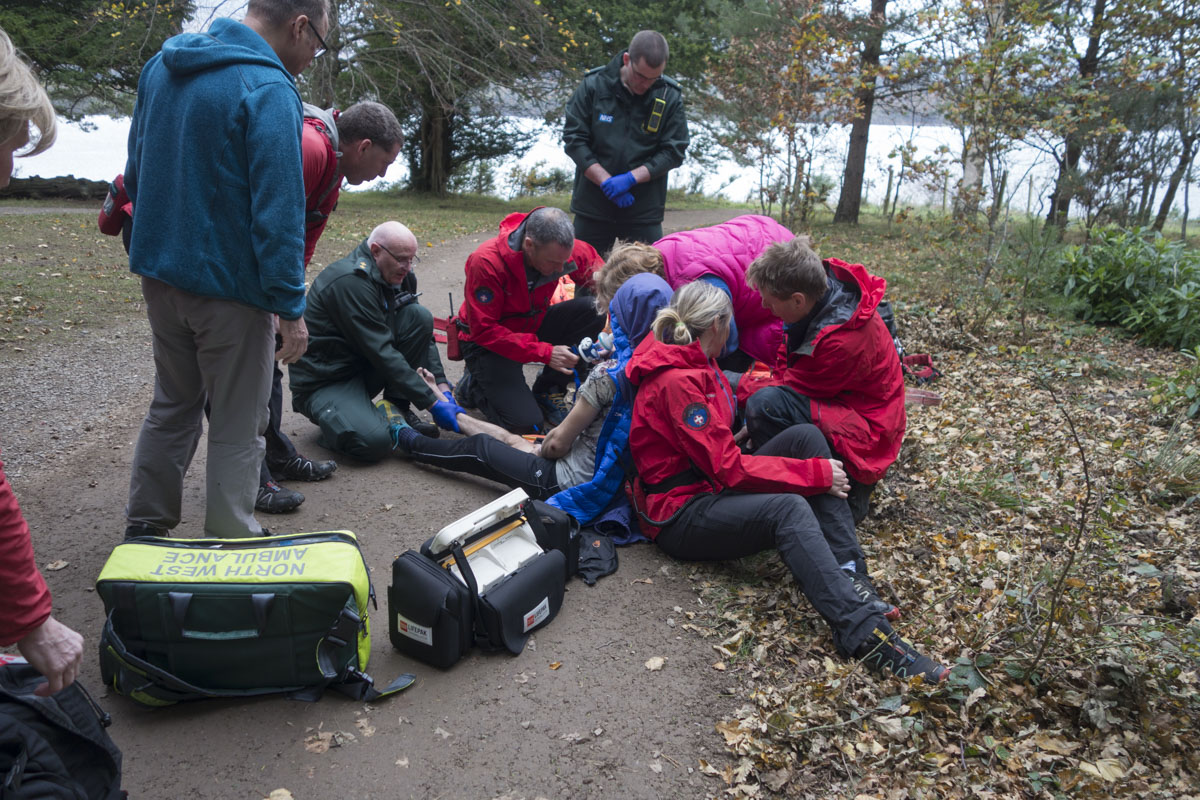 Incident No: 85
Date: 1st November 2017
Time: 13:45
Location: Calf Close Bay, Derwentwater
Incident Details: A 34 year old male, running on the shoreline path of Derwentwater, suffered a broken leg whilst on some uneven ground. The Team were requested to assist by North West Ambulance service, as the patient was some distance from the nearest road. The Team were quickly on scene, and the patient was given analgesia, and splinted. He was then stretchered to a waiting ambulance at Stable Hills, and then transported to the Cumberland Infirmary, Carlisle for treatment.
16 Team members – 57 minutes.