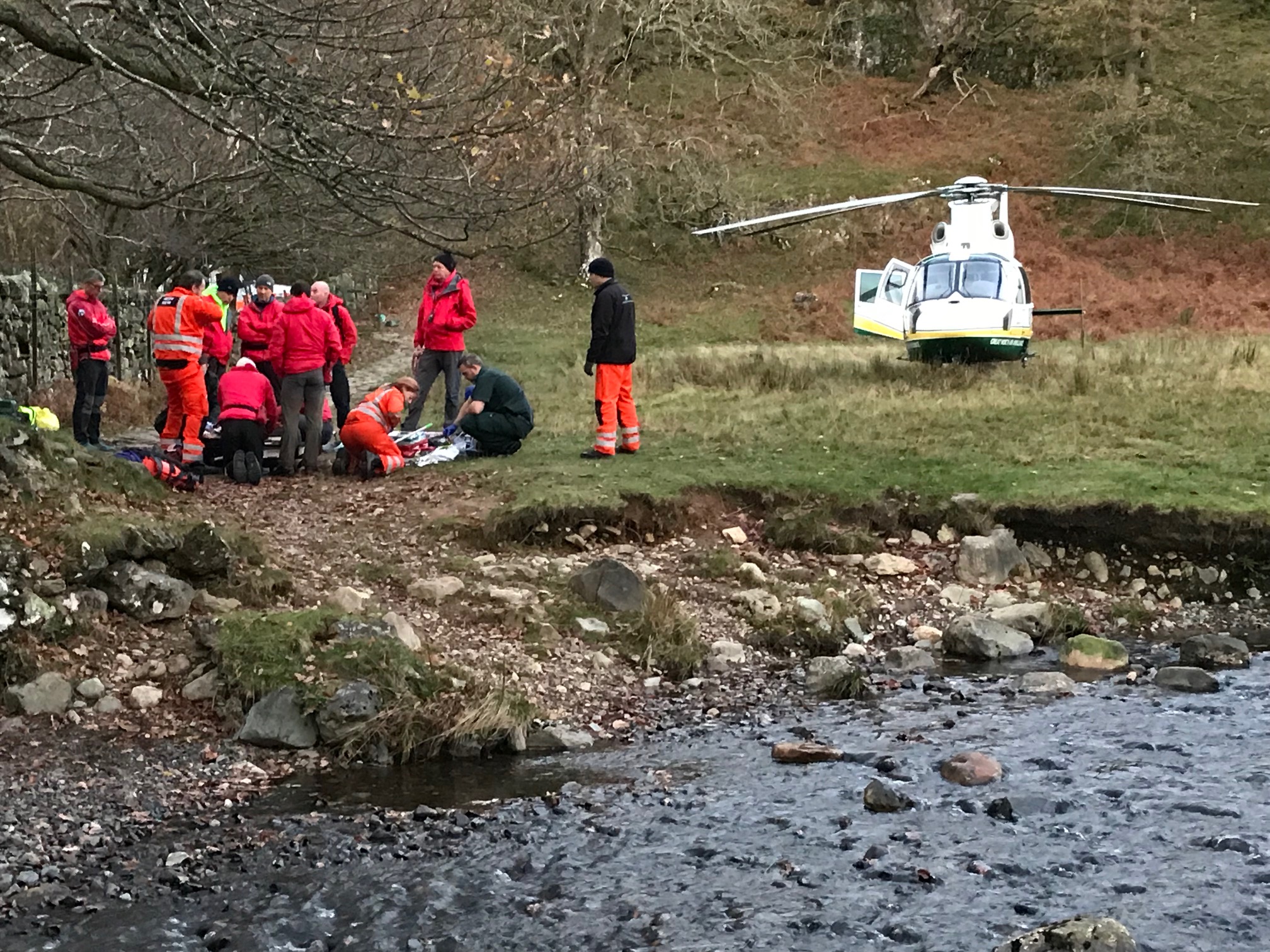 Incident No: 86
Date: 12th November 2017
Time: 12:26
Location: Watendlath – Lodore Path
Incident Details: A  passerby came across a 70 year old lady who had fallen and suffered serious injuries. There was some initial confusion as two different locations were given, leading the Team to believe that there were two separate incidents. However the Team were directed by Ambulance Control, and located the ambulance attending on the Watendlath Road.
The NWAS crew were now treating the patient for a cardiac arrest, possibly brought on by the fall. One of the Team's paramedics assisted them, and the Team deployed its Autopulse resuscitation device. Control contacted Ambulance Control to alert them to the urgent need for an Air Ambulance. Unfortunately, of the two Air Ambulances, one had technical issues, and the other was unable to complete the job in daylight hours. As the Team desperately sought to get a Coastguard helicopter mobilised, the Great North Air Ambulance managed to solve its technical issue, and was able to come to their aid.
Helimed 58 was able to land close to the casualty, and after she had been assessed, the patient was transferred to the Royal Preston Hospital for treatment. The Team stood by until the aircraft was airborne, and then stood down.
22 Team members – 2 hours 19 minutes.