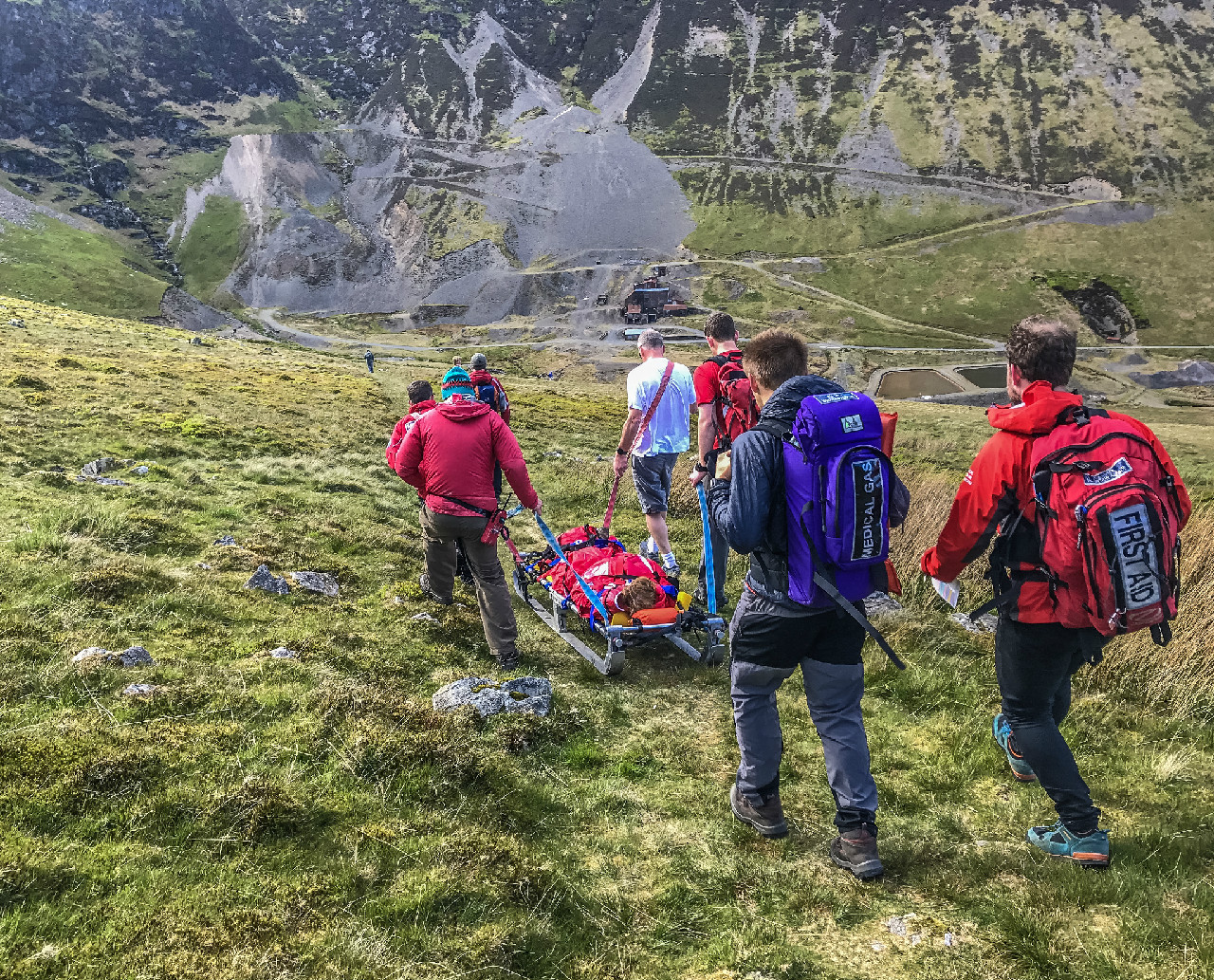 Incident No: 33
Date: 14th May 2017
Time: 15:50
Location: Coledale nr Braithwaite
Incident Details: A 64 year old lady walking an organised group, slipped and suffered a serious ankle injury. The Team set off to Braithwaite with two vehicles full of personnel, but was then confronted by a locked gate, where the padlock had been changed by the landowner. This meant that the Team was faced with a 3.5 km hike with all the kit, rather than a 10 minute drive to be within 200m of the casualty site. Whilst a search for a suitable key was put in place, Control checked on the availability of the air ambulance, given that it would be sometime before the Team could be on scene; and Cockermouth MRT were asked to send some extra Team members in case the patient had to be carried out. After some delay, a key was located, and the Team vehicles and an NWAS ambulance were able to access the site. The other assets were then able to stand down. The lady was splinted at the scene, stretchered off the fell and the NWAS ambulance then took her to the Cumberland Infirmary for treatment.
Our thanks to Cockermouth MRT for a swift response to our request for assistance.
13 Team members – 2 hour 25 minutes.