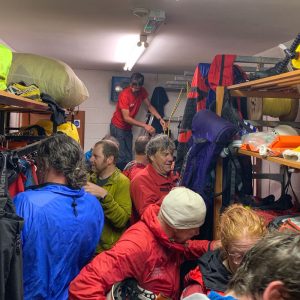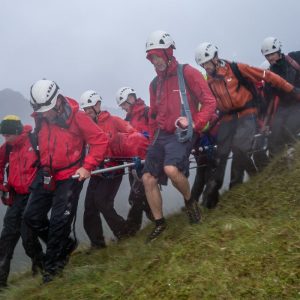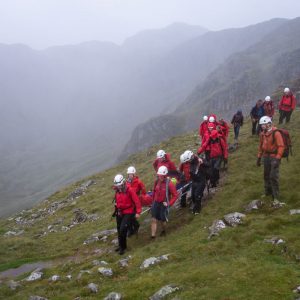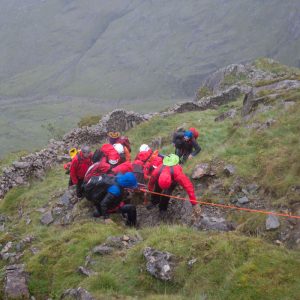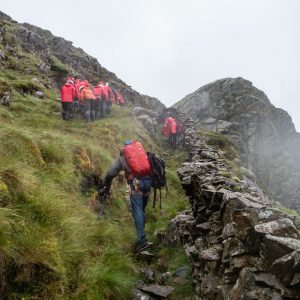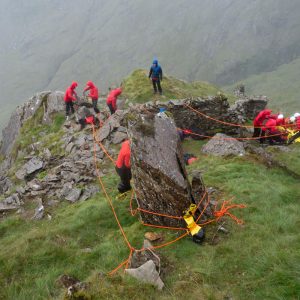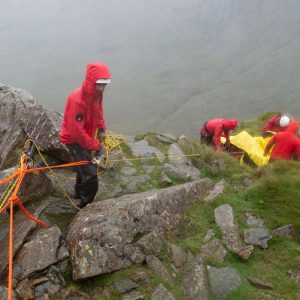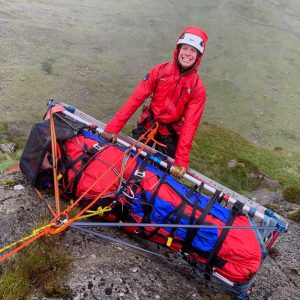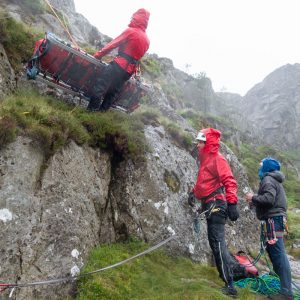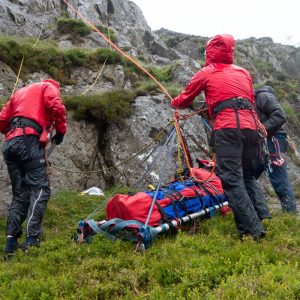 Callout Time: 4:30 pm
Agencies Involved: Keswick MRT, GNAAS, Coast Guard, NWAS
Two experienced climbers from southern Scotland crossed the border with a view to climbing Corvus on Raven Crag having seen that the forecast was better than at home. With rain forecast for the late afternoon they made steady progress up the climb. The rain started before they had completed the climb and whilst not technically difficult the route became slippery. The lead climber was on the top pitch and approximately 15m above the belay with no gear placed when he slipped and fell, bouncing down the rock and past the belay ledge to end up dangling on the rope some 30m below where he had fallen. The belayer lowered him a little until he was able to get back on the rock. The climber then managed to clamber his way back up to the belay ledge but was in pain and unable to continue. Fortunately there was a phone signal and they managed to call 999 and ask for Mountain Rescue.
Keswick team responded quickly with two vehicles setting off into an increasingly wet Borrowdale. The team made their way to the top of Raven Crag where two members abseiled down to assess the casualty and package him up for evacuation. Because of the location and the distance the climber had fallen a request had been made for helicopter assistance. The local air ambulance responded very quickly landing in the valley to offer help when required. The coast guard helicopter arrived shortly after and attempted to approach for a crag pick off but the wind and conditions proved too dangerous to approach and they were forced to retreat. In anticipation of not being able to air lift the casualty more team members had been called to assist should a stretcher carry be required. Plan B was put into motion which involved a horizontal stretcher lift to the top of the climb followed by a rope-assisted clamber up the steep ground to the top of the crag from where it was possible to carry the casualty back down to the road and NWAS ambulance. The team returned to base to sort gear and fill the drying room with sodden clothing and equipment.
26 team members – 5 hours 30 minutes