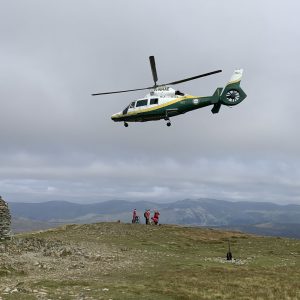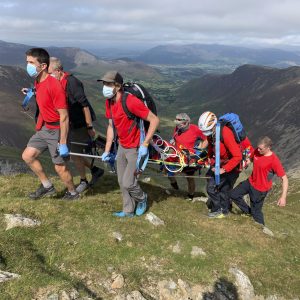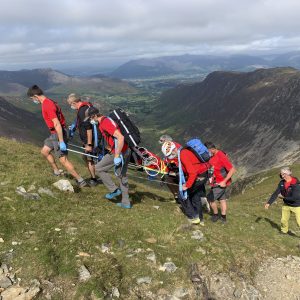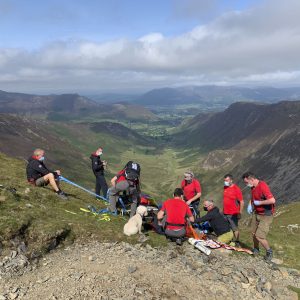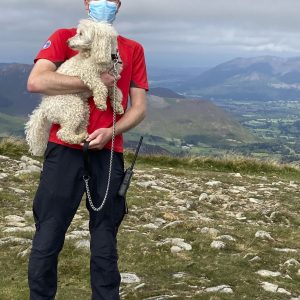 Callout Time: 12:22 pm
Agencies Involved: Keswick MRT, GNAAS
A man and his dog were descending from the summit of Dale Head towards Borrowdale when he took a tumble and felt his lower leg break. He managed to call 999 and ask for Mountain Rescue. A kind couple stayed with him and helped make him comfortable, providing an emergency reflective blanket to help keep him warm. The team approached from Honister Pass. A team paramedic administered strong analgesia before reducing the broken leg, it was then splinted ready for a stretcher carry. At this point we very thankfully learnt of the availability of the GNAAS air ambulance so we only had a short carry to the top of Dale Head for a helicopter pick up. The man's dog was taken back to base to be collected by family members.
13 Team Members – 3 hours  23 mins