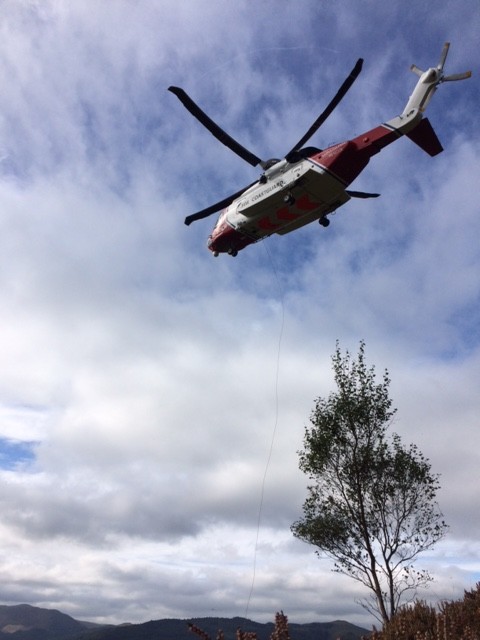 Incident No: 77
Date: 18th September 2016
Time: 10:52
Location: Dodd
Incident Details:  A 53 year old male, mountain biking on Dodd, suffered serious injuries when he came off his bike near the summit. The Team immediately despatched a Landrover to the scene. In the meantime, the Great North Air Ambulance arrived from Langwathby, but the nearest it could land was at Mirehouse.  A Team vehicle ferried the medical crew members up to the casualty site, and a second Team vehicle brought up further Team personnel. It was decided that the difficulty of access, and the nature of injury warranted a request for a Coastguard winching helicopter. Fortunately an S92 was immediately available, as it was refuelling in Carlisle.  The casualty was winched from the scene, and flown immediately to James Cook Hospital, Middlesbrough.
12 Team members  – 2 hours 20 minutes.