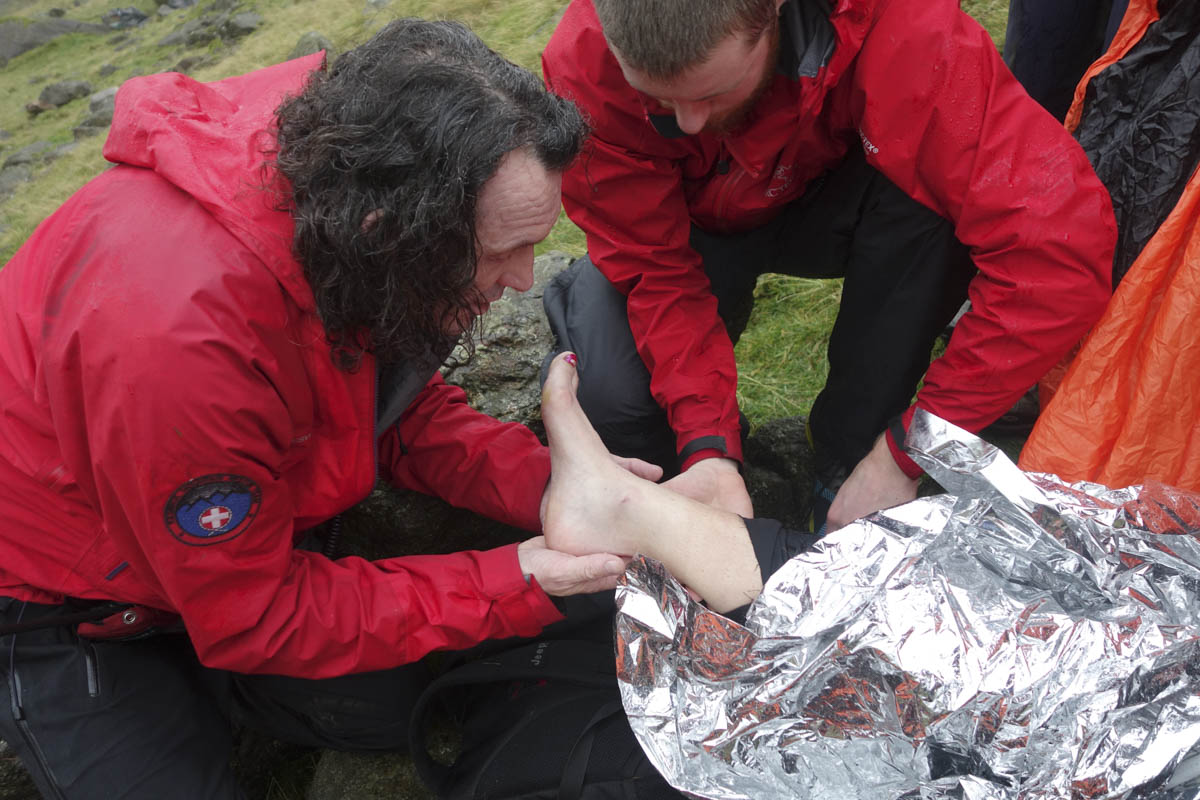 Incident No: 76
Date: 14th October 2017
Time: 12:51
Location: Grains Ghyll
Incident Details: A lady walking with two friends, slipped and fell and suffered a serious ankle injury. The Team set off to Seathwaite with two vehicles full of personnel, and checked on the availability of the air ambulance, given that it would be sometime before the Team could be on scene.  The first Team members to the casualty found her in great pain, and administered analgesia to relieve the symptoms, before splinting the leg. Low cloud ruled out air support, so the Team had to stretcher the casualty down to Seathwaite to meet up with an NWAS ambulance.  She was then taken to the Cumberland Infirmary for treatment.
17 Team members – 2 hour 58 minutes.