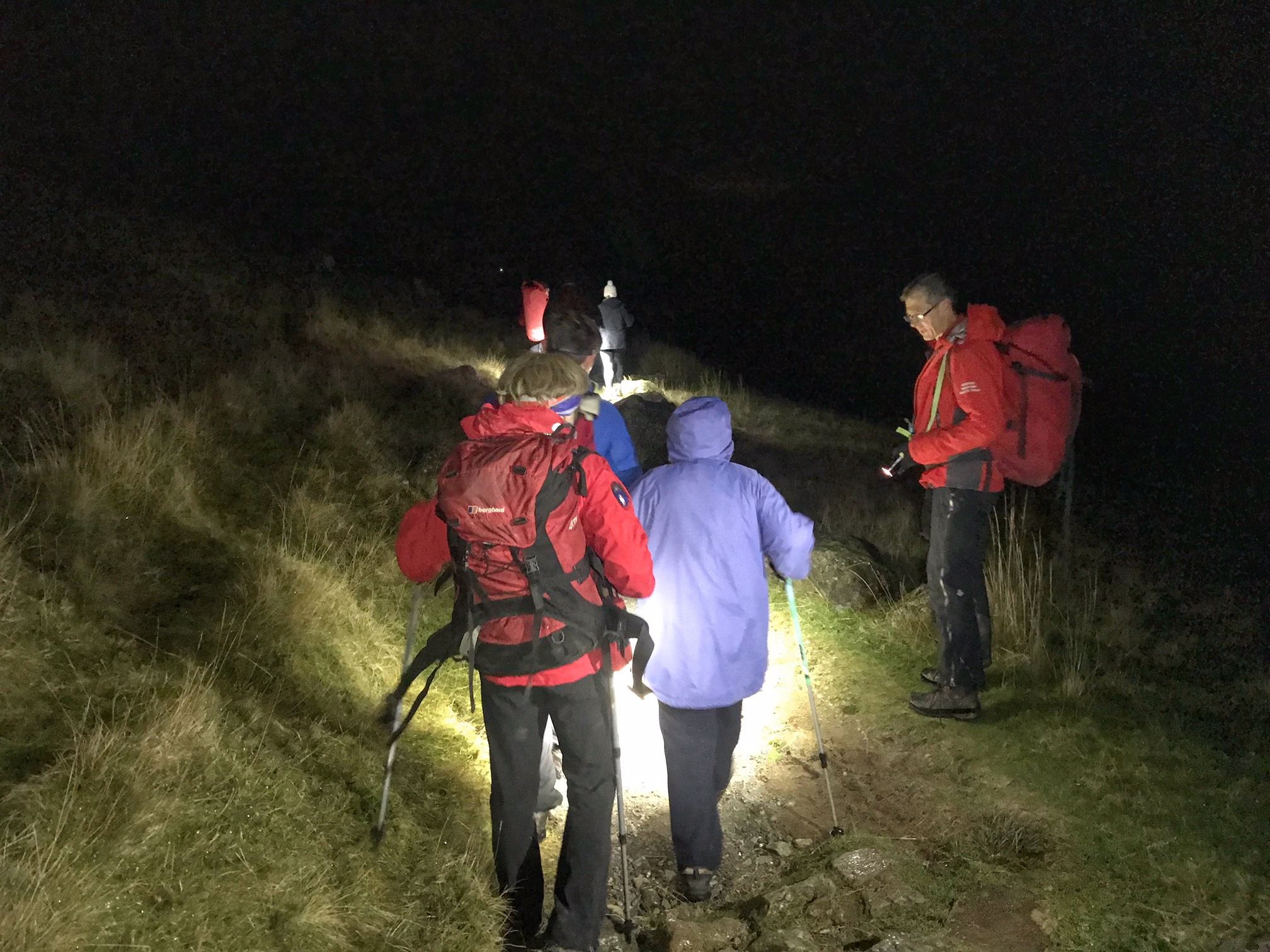 Incident No: 89
Date: 2nd December 2017
Time: 16:08
Location: Great Gable
Incident Details: The Team were alerted by a member of the public about a group of ladies walking in the Sprinkling Tarn area, with one lady of 80 years, who appeared to be struggling and cold. It proved impossible to contact the group, though the informant had taken a contact number. Given the age of the lady, the temperature, and the fact that darkness was approaching fast, the Team set off to Seathwaite with a group to check out the situation. This first group were told by passers-by that the group of ladies were descending Grains Ghyll, but very slowly. It was decided to mobilise further Team members, just in case the situation necessitated a stretcher carry. In the event, the first Team members encountered the group in good spirits about 300 metres above Stockley Bridge. They were pleased to see the Team, but were able to walk down under their own steam to their car – a splendid effort. The Team then stood down.
13 Team members – 3 hours 01 minute.