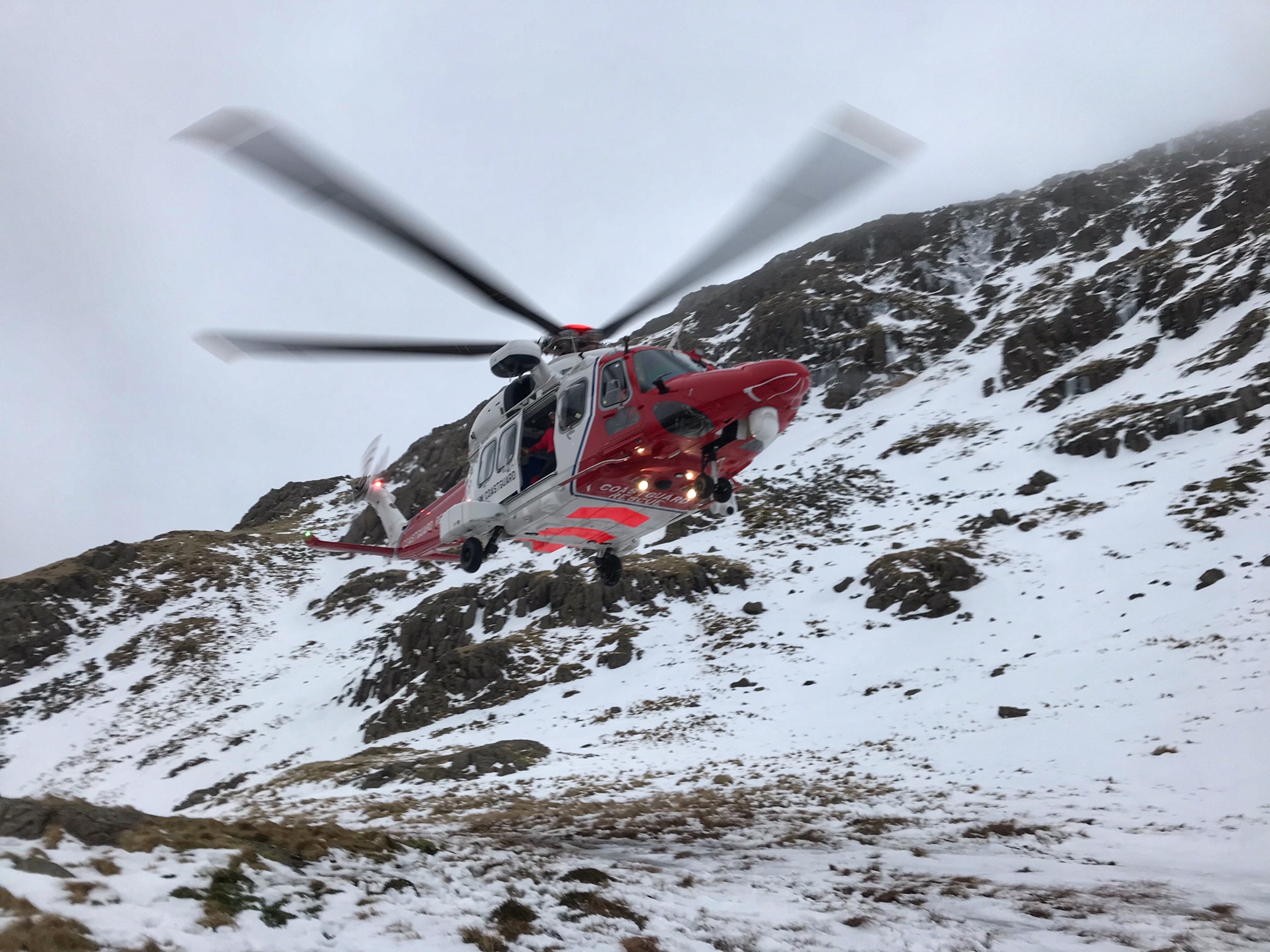 Callout Date: 16/02/2018

The Team was paged to go to the aid of a 20 year old male, who had suffered a fall after attempting to climb up a gully on the SW side of Great End. He was not wearing crampons and slid and fell around 50m, hurting his knee and becoming immobilised. A passing walker came across him and raised the alarm. Because of the nature of his injury, and the time it would take to extract him, the Team requested assistance from the Coastguard helicopter. The Team then made its way to Seathwaite Farm, where they were able to park on the new bale park, off the muddy field, to await the arrival of the helicopter.
Whilst this was in progress, the Team received a second callout, for a fallen walker on Dollywagon Pike, but as we were already fully committed, we asked our colleagues from Patterdale Team to deal with it.
Rescue 199 from Prestwick attended, and went to see if an immediate pickup by winch was possible, but was unable to get into the casualty site. It then ferried Team members and equipment up toStyhead in separate loads, so they could access the site quickly. The Team then treated the casualty for possible pelvic and knee injuries, as well as the onset of hypothermia, while the helicopter flew to Carlisle Airport to refuel and change crew. The Team then had to lower the casualty about 300m down hill, and find a landing place where the helicopter could land and pick up the casualty. He was flown to the Cumberland Infirmary for treatment. Team members then walked down to Seathwaite to retrieve the vehicles, and returned to base to sort kit.
16 Team members – 7 hours 1 minute