Lonscale Fell (11) & Helvellyn (12)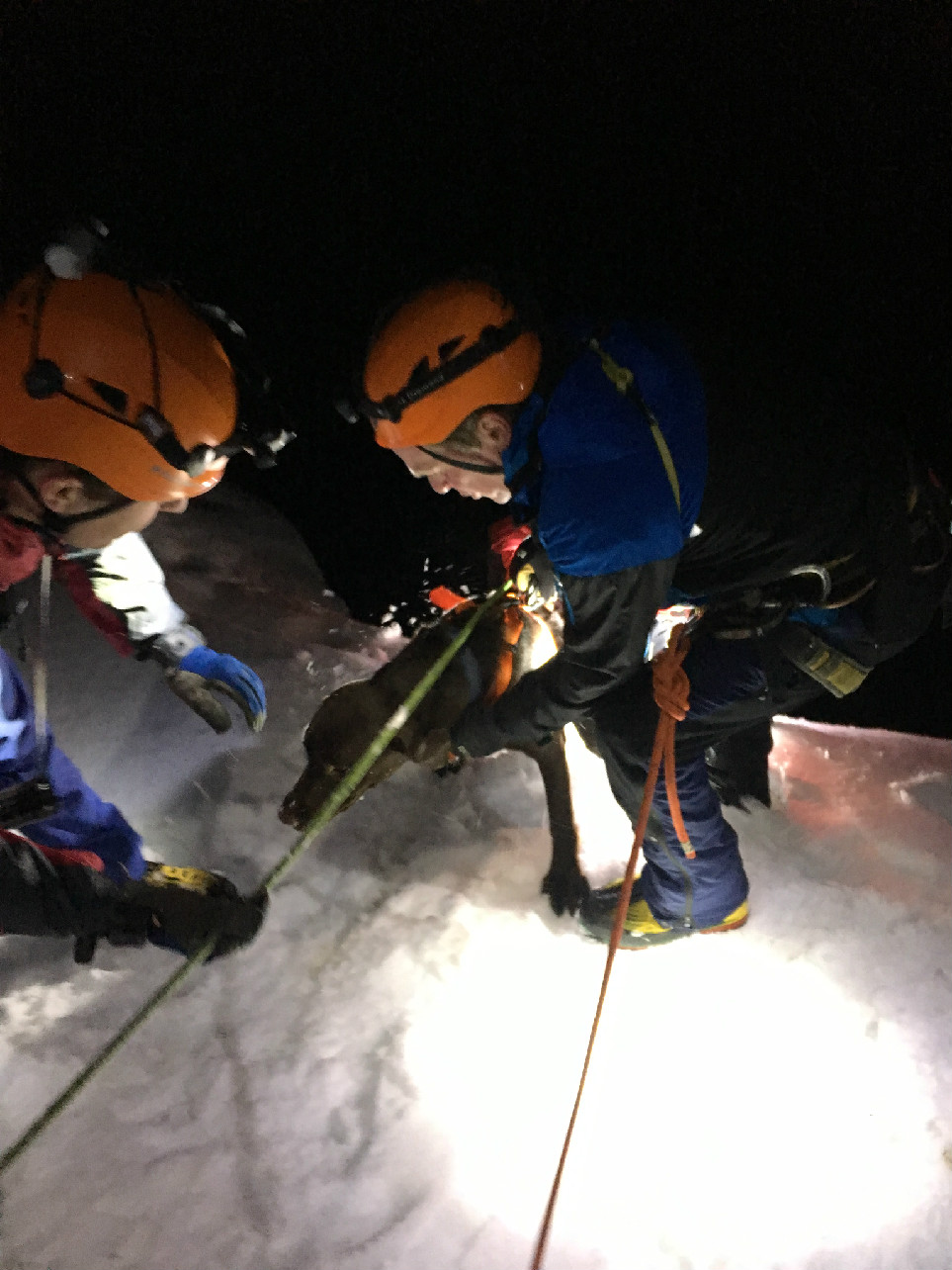 Callout Date: 17/02/2018

A couple walking on Lonscale fell lost their chocolate Labrador, and were horrified to find that it had run off the steep edge near the summit. It was stuck on a ledge in difficult ground, and although they tried to get to it, it was beyond their reach. The Team were requested to attend, but as we only had a small number of members available, Cockermouth Team were asked to assist. It therefore took some time to assemble the group, who accessed the fell from the Gale Road car park on Latrigg. This track proved extremely muddy and slippery, not to say, boggy….. and as a consequence, we then had a dog AND a Landrover to recover !
The main group continued up the fell to successfully retrieve the dog, and a couple of members who had responded to a second pager message, came up and recovered the lead Landrover, by towing it out with the second Landrover.
Once everyone – plus dog – were down, there was a fair bit of pressure washing of both Landrovers, Team members and kit before we could go home from base. During the incident a second call came in for some flashing lights on Helvellyn, and these were investigated by yet another late arriving member who drove out to check them out; as they were moving, and there had been no requests for assistance, they were deemed to be a "False Alarm with Good Intent."
Our thanks to Cockermouth MRT for their timely assistance.
8 Team members in total + 5 Cockermouth MRT – 3 hours 47 minutes