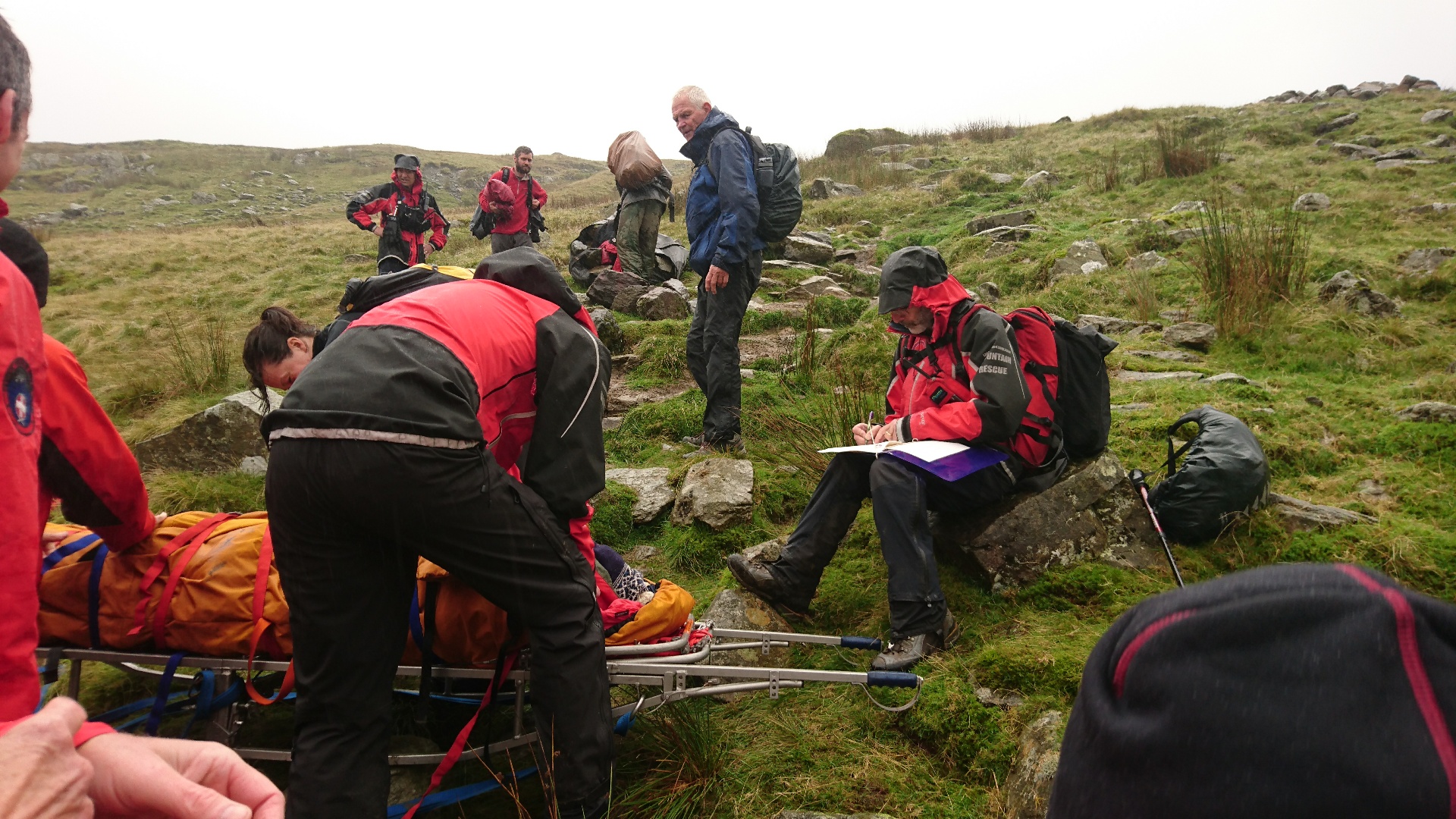 Incident No: 67
Date: 4th September 2017
Time: 12:15
Location: Greenup Edge
Incident Details: Langdale Ambleside MRT were called to an incident at Greenup Edge, where a 60 year old lady walking the Coast to Coast path, fell and struck her head. She bled profusely and those with her immediately sought assistance. As the incident site was right on the border between the two teams, Keswick were asked to assist. The Team's first vehicle set off to Wythburn with five personnel, and was followed fairly swiftly by a second one. Langdale in the meantime checked on the availability of the air ambulance, given that it would be sometime before the Team could be on scene, but unfortunately, Helimed 58 was turned back by the weather. Both Teams continued up the hill,whilst a request for a Coastguard helicopter was made, in the light of the head injury. Once at the scene, rescuers treated the lady and she was secured in a vacuum mattress to protect her neck. Rescue 936, the Caernarvon S92, duly turned up after the casualty had been carried down to below the cloud base. It was able to transfer her to the Royal Preston Hospital for treatment. The Teams stood by until the aircraft was airborne, and then stood down.
12 Langdale + 10 Keswick  Team members – 5 hour 42 minutes.