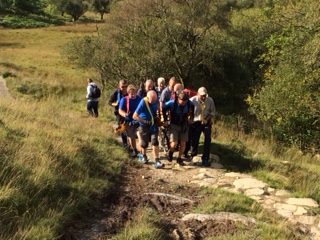 Incident No: 65
Date: 2nd September 2017
Time: 14:01
Location: Scale Beck Buttermere
Incident Details: A lady walking with her partner was overtaken by  blackouts on the hill. This log was initially sent to us, but as Cockermouth  MRT would then need to summon their Team, we sent one vehicle, given the potential seriousness of the diagnosis, whilst passing on the log to Cockermouth.  Keswick Team accessed the area via Scale Bridge, and located the casualty, and then worked with the Cockermouth Team to treat and evacuate her to a road ambulance. She was then taken to the West Cumberland Hospital for treatment.
5 Team members – 3 hours 3 minutes.