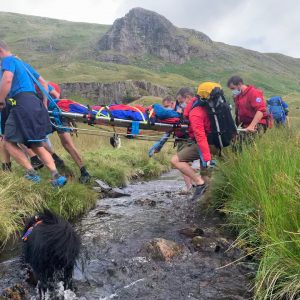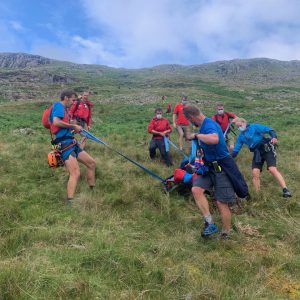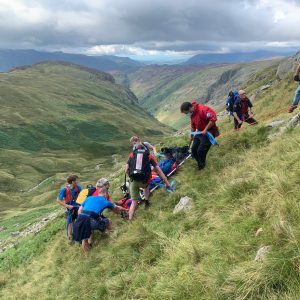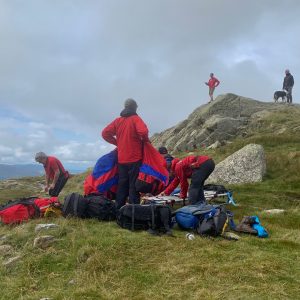 Callout Time: 2:13 pm
Agencies Involved: Keswick MRT, Cockermouth MRT
A man doing Alfred Wainwright's Coast to Coast Walk slipped on Greenup Edge (between Stonethwaite and Grasmere) and heard a snap in his ankle. He managed to find mobile phone reception and requested help. As Keswick team were short on numbers help from the Cockermouth team was requested. In hot and muggy conditions both teams made their way up from Stonethwaite and after an assessment of the casualty there was a long stretcher carry back down to the vehicles. From our Keswick base transport was made available for a transfer to the Cumberland Infirmary in Carlisle.
Many thanks for the support from the Cockermouth team.
10 Keswick team members – 5 hours 18 minutes