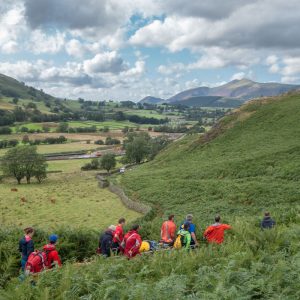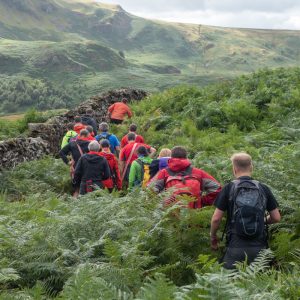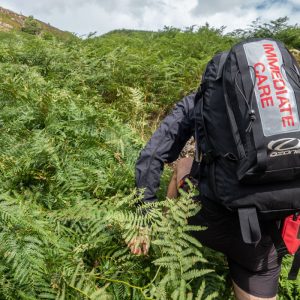 Callout Time: 3:22 pm
Agencies Involved: Keswick MRT, NWAS
A group of walkers were descending the west side of High Rigg towards the Naddle valley when one of the ladies' feet slipped into a hole and she heard a popping sound which was accompanied by immediate intense pain. Due to the poor mobile reception one of the men descended to the nearest house to call 999 and ask for Mountain Rescue. Once the exact location of the party had been established two vehicles were dispatched to Shaw Bank at the foot of High Rigg where they met with the informant  The team proceeded up the hill through a dense jungle of chest-high bracken to the casualty's location. The lady was given pain relief and her leg splinted before being stretchered down to the road where she was transferred to a waiting ambulance. We will now be checking ourselves for ticks!
13 team members – 2 hours