Jonny Wood, Borrowdale (83)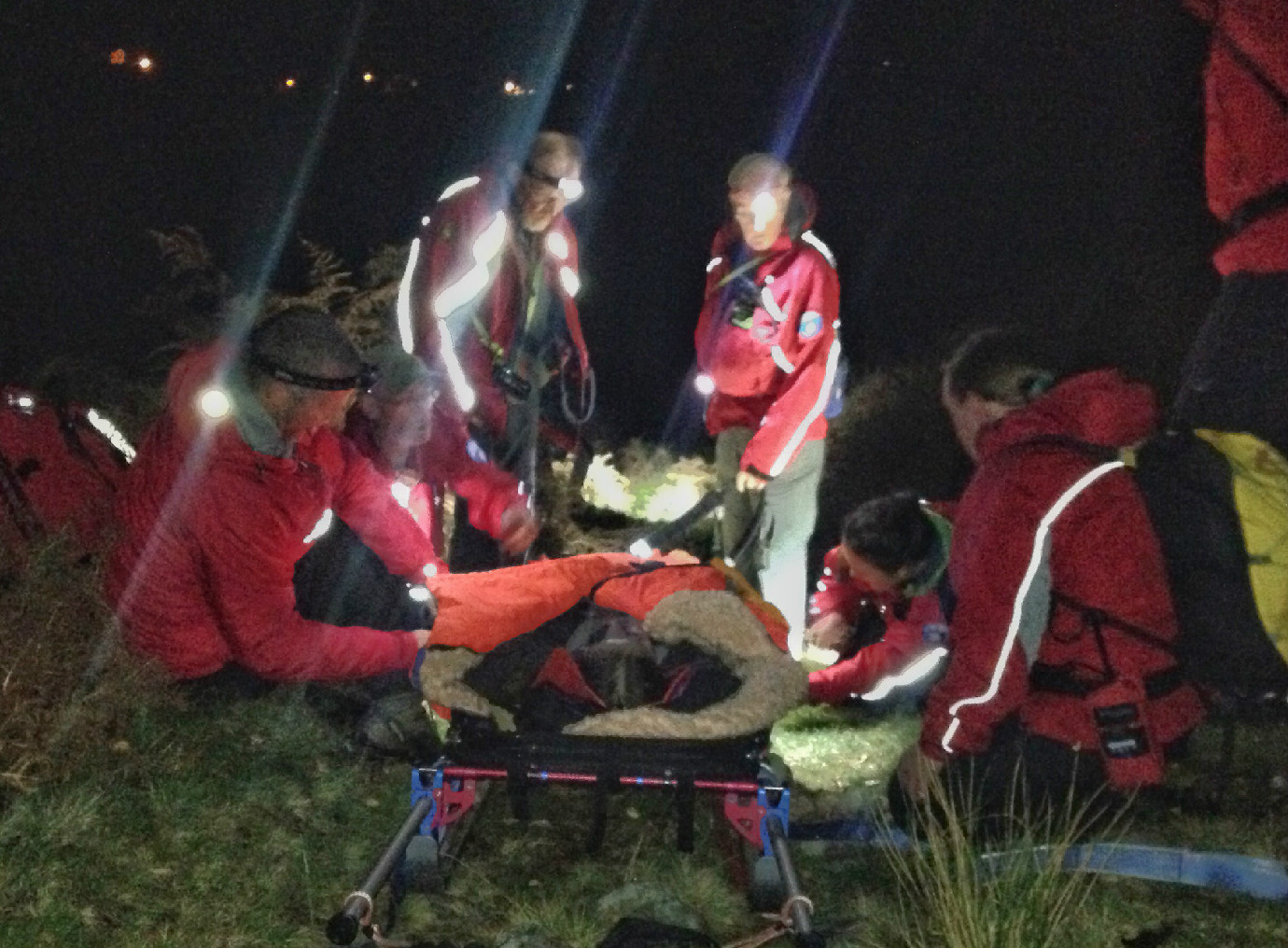 Incident No: 83
Date: 28th October 2016
Time: 17:53
Location: Jonny Wood, Borrowdale
Incident Details: A lady walking with her family & friends slipped on wet grass and suffered an ankle injury. She was unable to weight bear, and with the onset of darkness, it was clear that the Team's services would be required. One of the Team Landrovers with 5 personnel, managed to negotiate the ford near New Bridge, and drive to within 400 metres of the patient. One of the Sprinters then brought another 4 members to assist. The casualty was splinted and then put on the stretcher, and carried down to the Landrover. The Team then took her down to her accommodation, and friends were going to drive her to hospital.
12 Team members  – 1 hour 59 minutes.