Keswick Area Floods (113)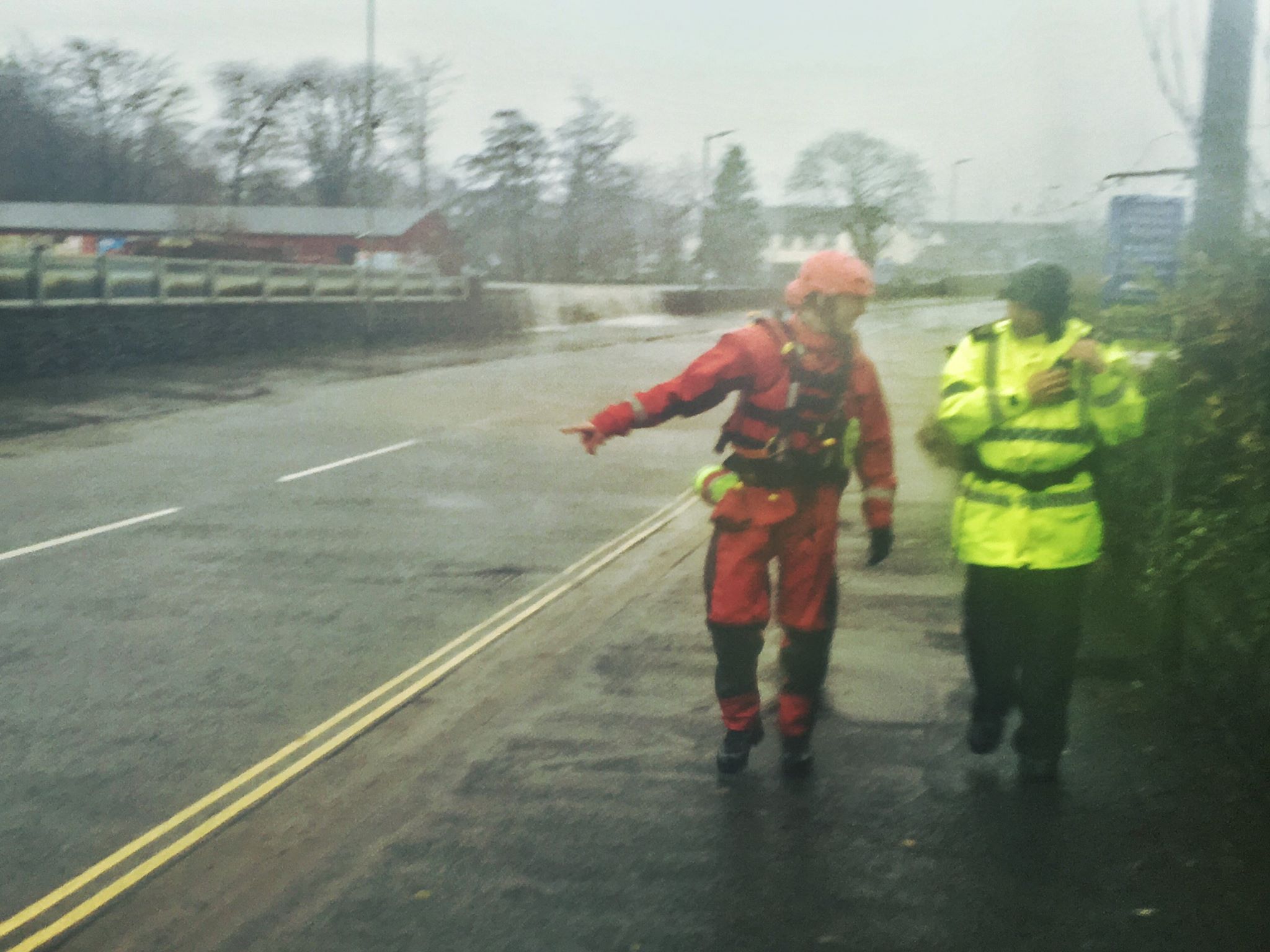 Incident No: 113
Date: 4th December – 5th December 2015
Time: 21.46
Location: Keswick ,Braithwaite, Uldale area Areas
Incident Details: The Team was alerted by LDSAMRA Silver Command to the likelihood of a major flooding incident with the advent of Storm Desmond. Preparations were put in hand, and the Team was summoned at 0746 and allocated to various Swiftwater groups, or assisting with control and traffic management. Over the next 22 hours, the Team dealt with 26 incidents, rescuing people from flooded homes, checking on vulnerable folk, and transporting people to the evacuation centre at St Herbert's School. Conditions were challenging to say the least – the river overtopped the glass panels at High Hill, which then became a raging torrent; Penrith Road had to be closed, and traffic turned around, and bridges were closed as some were in danger of collapse. Two were actually carried away, and a third badly damaged.
Braithwaite became the centre of some epic efforts to evacuate families and elderly residents, after one of the bridges collapsed, and water tore down the road into the village centre. Three swiftwater teams fought their way into various difficult locations; two Team members hitched a ride in a tractor digger's bucket to try to access one elderly resident's property. The return journey to Keswick afterwards was hindered by landslides, uprooted trees, and swiftly flowing water.
A further 11 incidents were dealt with by Swiftwater Teams from Cockermouth, Duddon and Wasdale who came to assist the Team; KMRT members were added to these to help with local knowledge. The last incident of the day was trip to Uldale to evacuate a medical case, and transfer her to an ambulance to go to the Cumberland Infirmary.
The following morning, Team members returned to base to clear up, sort kit and prepare vehicles for the next epic!
29 Team members – 26 hours 23 minutes + SRTs from Cockermouth, Duddon, Wasdale.