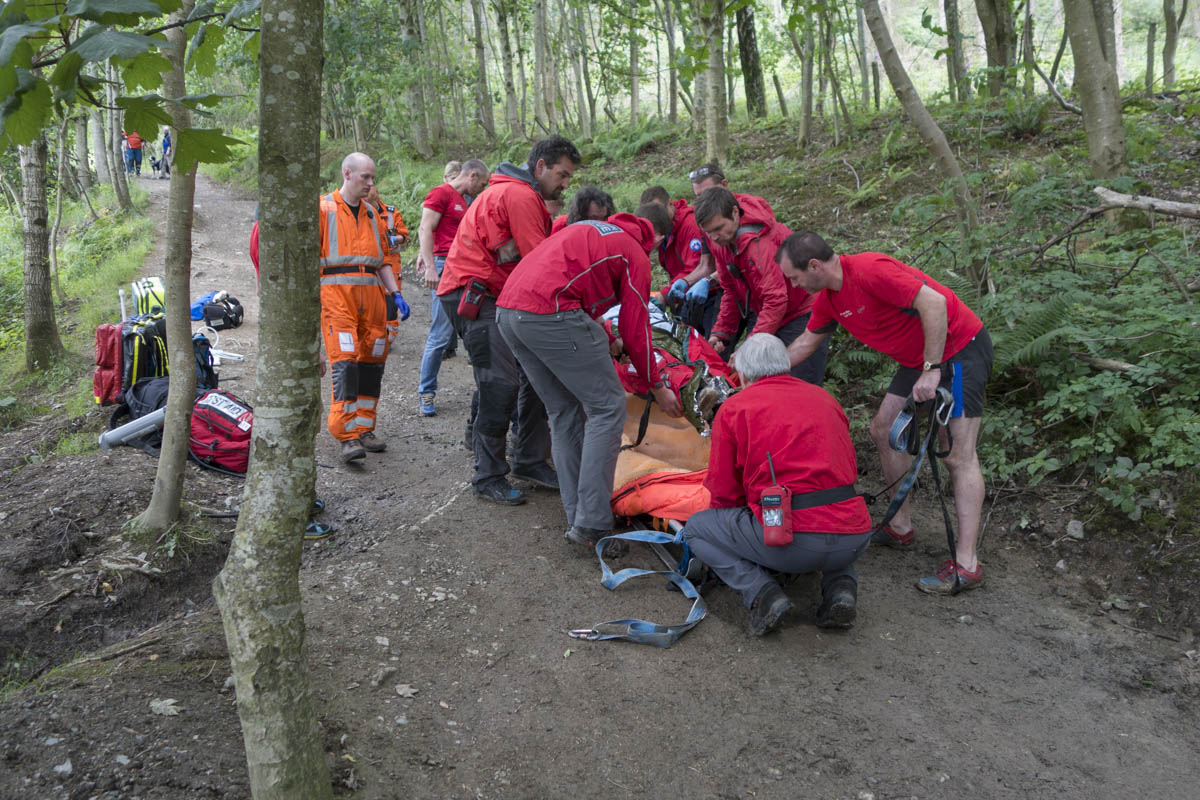 Incident No: 44
Date: 3rd July 2017
Time: 14:22
Location: Spooney Green Lane, Latrigg
Incident Details: A  34 year old mountain biker crashed at high speed after hitting a rock in the path. He suffered injuries to his shoulder, chest, wrist and knee. The North West Ambulance service requested the Team's assistance, and the Team were swiftly on scene. Two vehicles full of personnel attended, and the Great North Air Ambulance was also mobilised to the incident. After the casualty had been assessed by the doctor from Helimed 58, the casualty was placed in a vacuum mattress, and then stretchered to the Air Ambulance. The patient was flown to the Cumberland Infirmary for treatment. The Team stood by until the aircraft was airborne, and then stood down.
15 Team members – 1 hour 19 minutes.