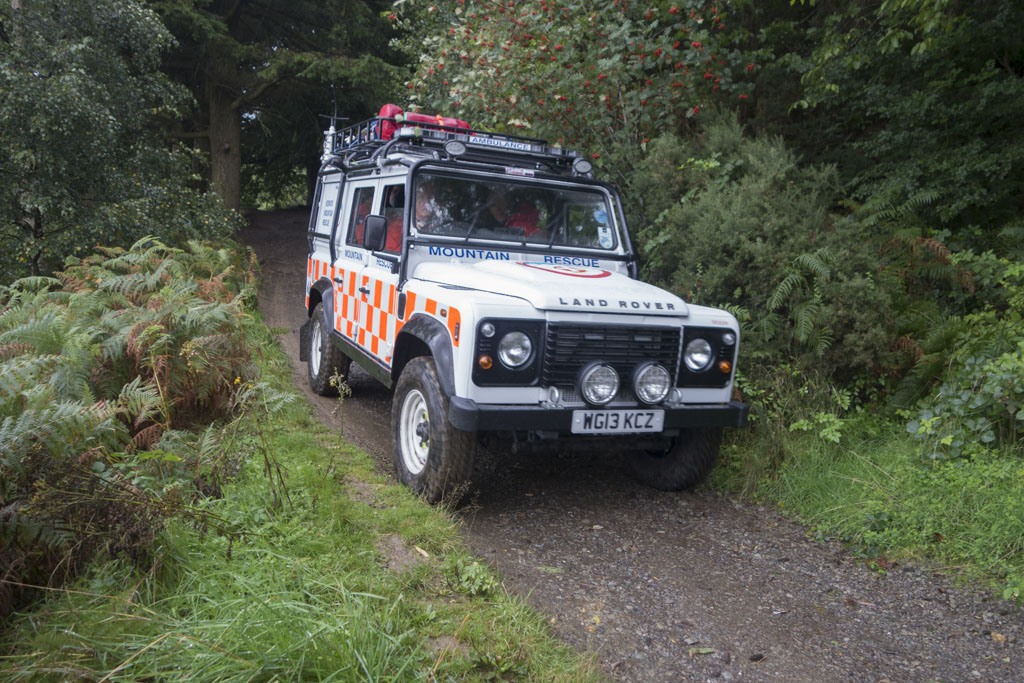 Incident No: 73
Date: 9th September 2016
Time: 14:47
Location: Latrigg
Incident Details: A 92 year old gentleman, walking up Latrigg with his wife to celebrate his birthday, suffered an angina attack. He had medication with him which he took, but still felt unsteady. While some of the Team stood by at base, one of the Team Landrovers drove up Spooney Green Lane, and was able to get all the way to the casualty. After a brief assessment, it was agreed that we would drive him down to meet up with an NWAS ambulance before deciding what should happen next. He and his wife climbed aboard, and they were then driven down to the ambulance standing by at the foot of the hill. They were then taken on board by the ambulance crew, and the Team stood down.
10 Team members  – 56 minutes.