Grange to Rosthwaite path (72)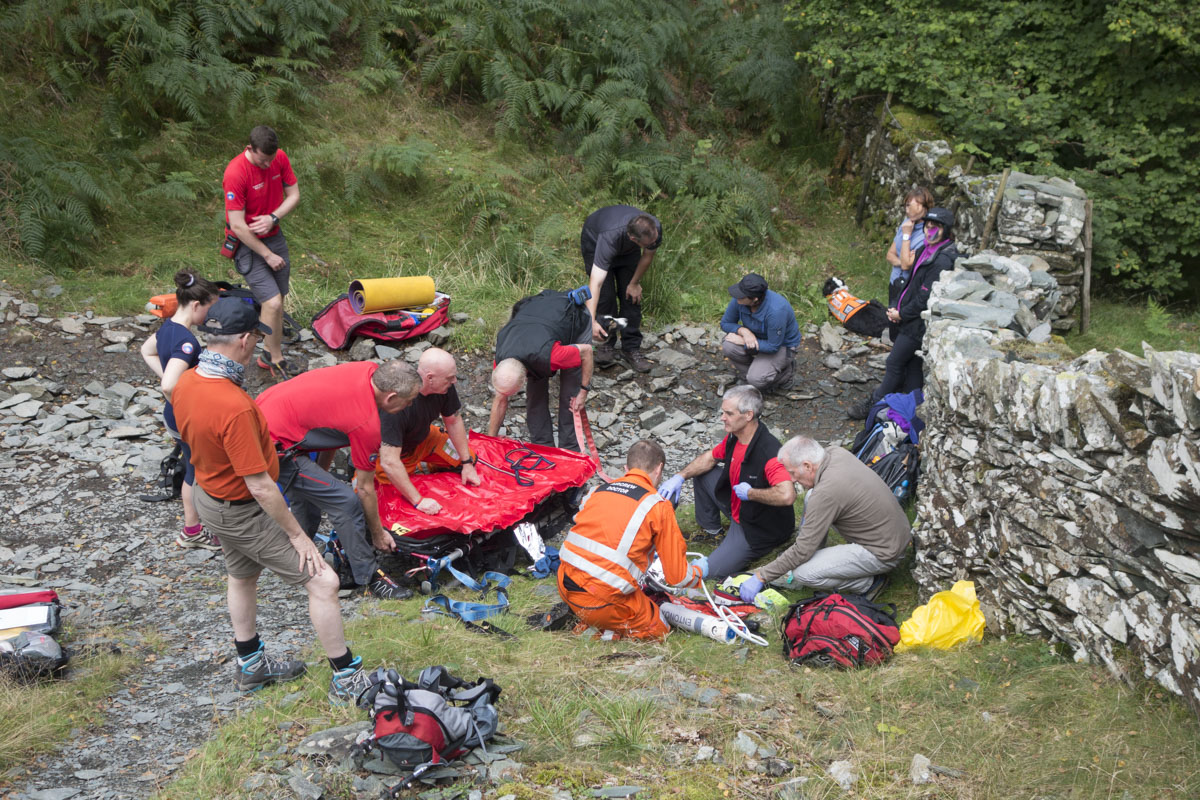 Incident No: 72
Date: 6th September 2016
Time: 14:51
Location: Grange to Rosthwaite Path, Borrowdale
Incident Details: A 59 year old lady, walking with her partner, slipped on a rocky slab below Millican Dalton's Cave, and fell heavily on to her hip. She was unable to weight bear. The Team set off to Grange with the first Landrover, and checked on the availability of the air ambulance. Fortunately, Helimed 58 was available, but the only landing site was nearly a kilometre from the casualty site. A second KMNRT vehicle brought further members down to the area. The Team paramedic administered strong analgesia to the patient, who was in considerable pain. Once the GNAAS doctor arrived, Team members assisted in splinting her with a vacuum mattress, and she was then carried to the aircraft. After a further assessment, it was decided that she would be transferred to the Cumberland Infirmary by road ambulance.
10 Team members – 2 hours 35 minutes